The 2022 minor singles Champions final was played between Reg Munusamy and Robert Whiddon.
The game was very close for the first 9 ends with the score being 6 to 4 in favour of Reg.
Reg then accelerated his scoring and quickly jumped out to a 22 to 7 lead. Reg was only needing 3 more shots to win when Robert started to play better and over the next 8 ends managed to take the score to 22 to 16 and put pressure back on Reg. Reg then proceeded to take control again and ran out the winner 25 to 16.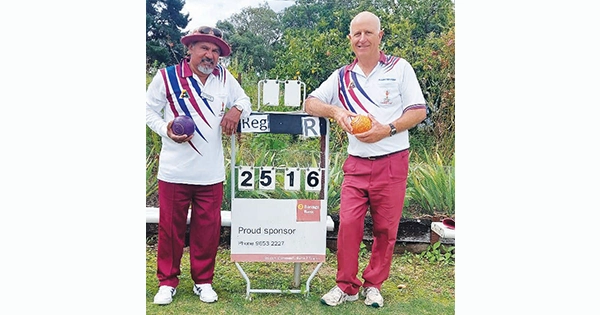 If anyone wants to learn to play lawn bowls or would like to have a Barefoot Bowls Party contact Robert 0411 375 580
Then, in picture-perfect conditions on Easter Tuesday the Women's 2022 Minor Singles final was contested between Lyn Luxford and Anne Wilson.
In the early stages it was a see-sawing game of changing fortunes, then Lyn forged to the front, taking a 17-8 lead.
Anne however was not giving up easily and fought back courageously to take the final score to 18-22.
Well done to both ladies on a tight and exciting to watch tussle.