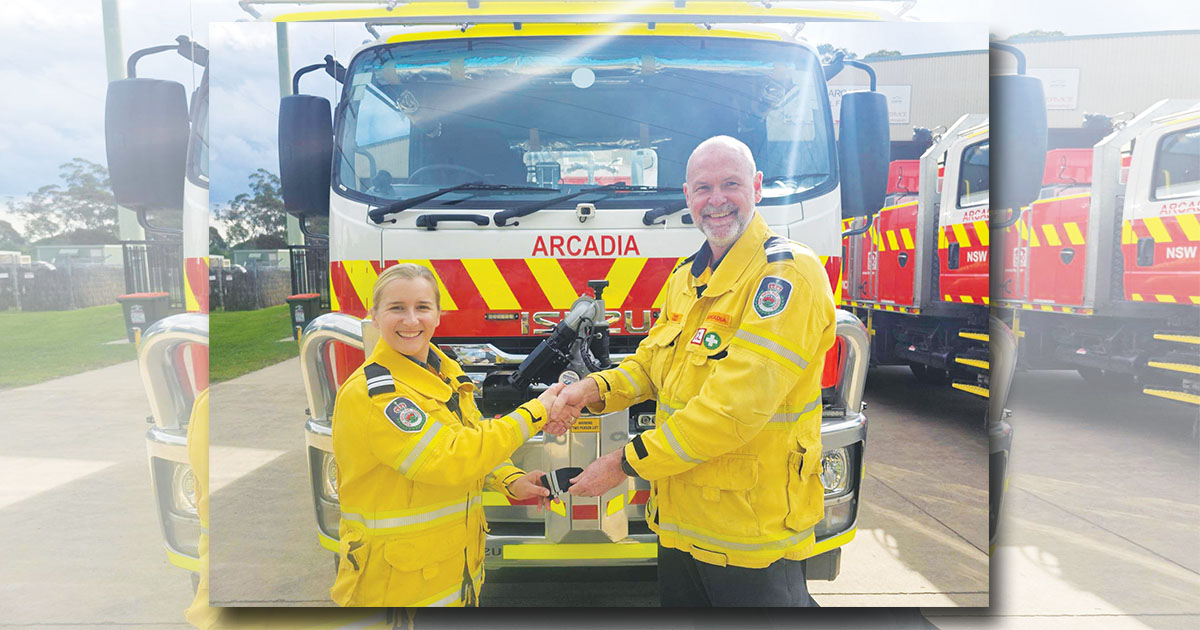 Arcadia has seen some exciting changes. In May at the Annual General Meeting, the brigade voted in our new Captain, Mike Melis. Mike has been in the brigade for over 10 years, bringing a lot of enthusiasm and experience to the role. Equally as exciting is the appointment of Sally Elvidge as our new Senior Deputy Captain, who has been in the service for 18 years.
This is the first time this position has been held by a woman in Arcadia Brigade's history. You'll see both Mike and Sally at the station each weekend training. Both have a keen passion for the continuous up skilling of members and encouraging them to take on new roles. A big congratulations to all our other position holders, 2023 looks to be a great year.
In other news, the brigade recently attended a Caring for Country burn led by the Aboriginal Land Council with Berowra RFB in Marramarra National Park. This burn was to protect indigenous cultural assets. This was an excellent opportunity to work with and learn from the Aboriginal Land Council. Arcadia also attended the Walker Meats Grand Opening event in Galston alongside Galston RFB. Walker Meats has been a longtime supporter of the brigade so it was great to attend their event and see our community.
A reminder to residents in the Hornsby Council area that you still require an Approval to Burn permit issued by the Council. Guidelines surrounding pile burns can be found on the Council's website, where you can also apply for the burn permit. You also need to provide 24 hours notice to the RFS via the NSW RFS website or by calling your local Fire Control Centre. Permit or not, the brigade may still get called to check. Please ensure you have your permit, you have notified your immediate neighbours and the RFS, and that the pile meets guidelines to avoid fines.