By Jeanette & Grahame Foster
29th August 1931-30th April 2022
Elio Canderle was born in Valli del Pasubio, Vincenza Province, Italy to Gelindo Canderle and Regina Ronchi. Elio's father, Gelindo Canderle had been in Australia since 1924, working as a gardener on the Euromo property in Tully, Queensland.
Elio Canderle married Regina in Valli del Pasubio during a return to Italy in 1930 and they had Elio there a year later. The family came back to Tully in December 1931 when Elio was 4 months old.
Regina contracted tuberculosis, and returned to Italy with the young Elio Canderle for health reasons in about 1935, but died soon after on the 10th May 1937. Elio was placed in the care of his grandparents in Valli.
Gelindo remained in Australia and applied for naturalization in 1939, renouncing his Italian citizenship. During the war which was fought particularly fiercely in the north around Mt. Pasubio, life was very difficult. No work and little food with bitter winters. Around 1944 Elio and a young friend were playing in the fields when the other boy found an unexploded shell.
I gather that he picked it up and threw it away, but it exploded on impact severely injuring both children. They did not expect Elio to live, but as fate would have it, the other boy died and Elio survived to carry shrapnel in his body for the rest of his days.
In another cruel twist of fate, the parents of the other boy blamed the orphan Elio, and from then on he became the village scapegoat. After the war, in about 1948 Elio decided he'd had enough and arranged for his passage to Australia to join his father in Australia. His father had remarried, and moved from Tully down to Wentworthville in Sydney.
So, with his passage paid for, £1 in his pocket and no knowledge of English he arrived in Australia at the age of about seventeen or eighteen. He found work in a greengrocer's in Willoughby Road, Crows Nest and so impressed the owner with his work ethic, that he was offered management of one the owner's shops, which he declined.
He had become naturalized on the 5th June, 1956, and was now able to work for the government. He joined the Prison's department at Parramatta Gaol as a warder and moved out of Wentworthville to live on-site at the gaol. He worked hard and saved his money.
Still working at the Prison, he purchased a property in Galston which had previously been a nursery, paying about £4,000 for just under an acre in the heart of the village. The property at 4-10 Arcadia Road had a fibro office, which Elio extended to give him three rooms. Enough for a single man. He finalised payment for this in May 1970 whilst he was still with the Prison's Department, and living at the gaol.
Elio resigned from the Prison and went to live at his residence. At the time a local identity, Red Hanson owned the property next door, (now subdivided) who operated a gravel crusher on site and had interests in Quarry Road and western NSW.
Elio Canderle taught himself how to repair lawnmowers, and soon had a good little business repairing and selling second-hand machines. He even had customers coming from as far away as Burwood and the North Shore. He continued his hobby of ballroom dancing which he had taken up whilst at the Prison. Apparently he was quite accomplished, winning several competitions.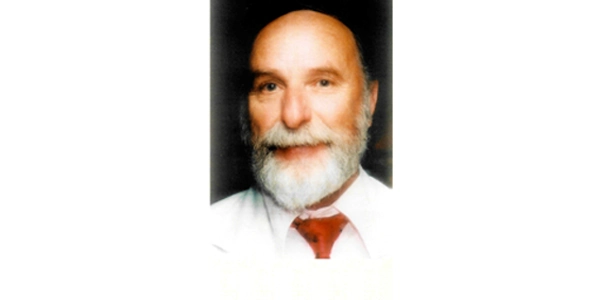 He never married, and not for want of female companionship. Elio sadly told me that he never wanted to bring children into the world that may have the pain that he had suffered during his childhood. Elio Canderle loved cruising; he was particularly drawn to the Russian Cruise ships that plied Australian and Pacific waters in the seventies.
Jeanette and I first met Elio in 1984 when we purchased the old Hanson property next door. In the late 1990s we planned to travel to Italy, and Elio offered to teach me Italian, so every Saturday afternoon I would go over his place for lessons. When we did go, Elio scheduled his holiday back to Vincenza and Valli, meeting us there and showing us around the district and providing with a sumptuous meal back at the Trattoria Al-Ponte, where Elio had actually been born in the residence upstairs.
After advertising his land for some years he accepted an offer, moving out to villa 248 in Rowland Village in 2011. He was very happy there and made some good friends with the neighbours, particularly Val, Keith and Maureen who looked out for him. Unfortunately, old age crept up on him, and the dreaded Alzheimer's, forcing him to move into Mark Donaldson House, the nursing home within the Rowland Village complex, where he remained for the rest of his days, ultimately becoming a victim of the covid plague.