The Galston Garden Club held their first meeting for the year on Wednesday the 8th March 2023. We meet on the 2nd Wednesday of each month in the Galston Community Hall, 37 Arcadia Rd, Galston at 7.30pm. Visitors and new members are always welcome.
Our guest speaker for the first meeting was Elizabeth Swane. Elizabeth Swane takes tour groups for Renaissance Tours. Her most recent tour was New Zealand Country Gardens in November 2022. The tour began in Auckland with a visit north to Omaio garden on the Takatu peninsula and Kawau Bay, the extensive Ayrlies garden, them south to Hamilton to visit the huge and varied public garden Hamilton Gardens. It was a wonderful presentation enjoyed by our members.
It is a funny little fact but gardening is rated as one of New Zealanders' favourite pastimes. Being a long north-south country means, that everything from the sub-tropical to the sub-alpine grows here. If you are a keen gardener, you will enjoy a visit there.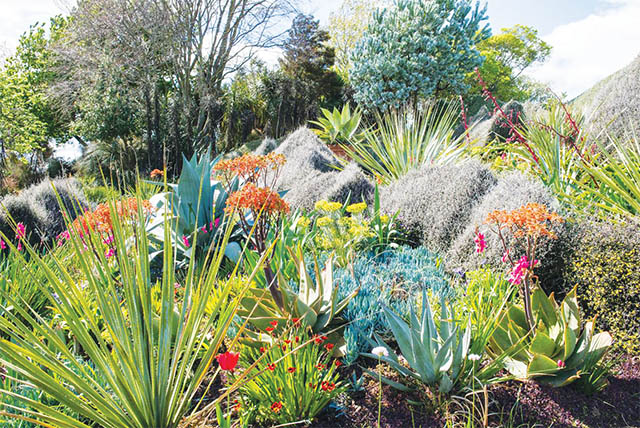 Many cities and towns have garden tours where you can visit botanic gardens and private gardens alike with the gardeners sharing their love of what they grow and how they grow it. The rural garden tours of Tairawhiti, Manawatu, Whanganui, Wairarapa and Christchurch – Canterbury are often hosted by residents of stately historic homesteads. Visit Kerikeri's Palmco Gardens and wander through lush sub-tropical splendour. At Matakana's Villa Tamahunga, you will see a unique garden that includes olive grove, beautiful bush walks, subtropical pond gardens, rose walk and a sequence of three formally designed terrace gardens below the relocated villa.
Further, south the Hamilton Gardens explore the relationship between people and plants in five themed garden collections. Here, you will find gardens inspired by places as diverse as India, Italy and China as well as an herb garden and an area devoted entirely to rhododendrons.
In Blenheim, Hortensia House has a romantic flower garden with masses of colour co-ordinated flowers, while the English character of Southland's Tudor Park is a highlight for a passionate gardener.
You cannot talk gardens without talking about Christchurch, the Garden City. A must see is the Christchurch Botanic Gardens.
The members are looking forward to our next guest speaker, Judy Horton, editor of the Our Gardens Magazine and Horticulturists.
---
For more information, please email [email protected] or visit our website www.galstongardenclub.com.au