The Australian Scout Award is the highest award that a Scout can earn and involves demonstrating skills in Bushcraft, Bushwalking and Camping as well as completing a Leadership Course and leading an Adventurous Journey over three days and two nights. The 1st Dural Scout Group is proud to report that recently Emily Symons received this 'Peak Award' at Government House.
In achieving this award Emily has been an enthusiastic and active participant of her Scout Group and has developed her leadership skills through leading a number of exciting adventures. Emily has also developed an interest and skills in boating, and she was able to both share and incorporate this new-found passion with the other Scouts by leading an Adventurous Journey from Berowra Waters down Berowra Creek.
In her time as a Scout, Emily has represented the 1st Dural Group at ANZAC Services, organised Group functions, attended camps and Jamborette, and taught younger Scouts some basic skills in boating and canoeing. This year Emily was also awarded the coveted 'Bear Award' which is a 1st Dural Group Award, given to the youth member who best demonstrates their commitment to the Scout Law and has grown personally through their Scouting efforts.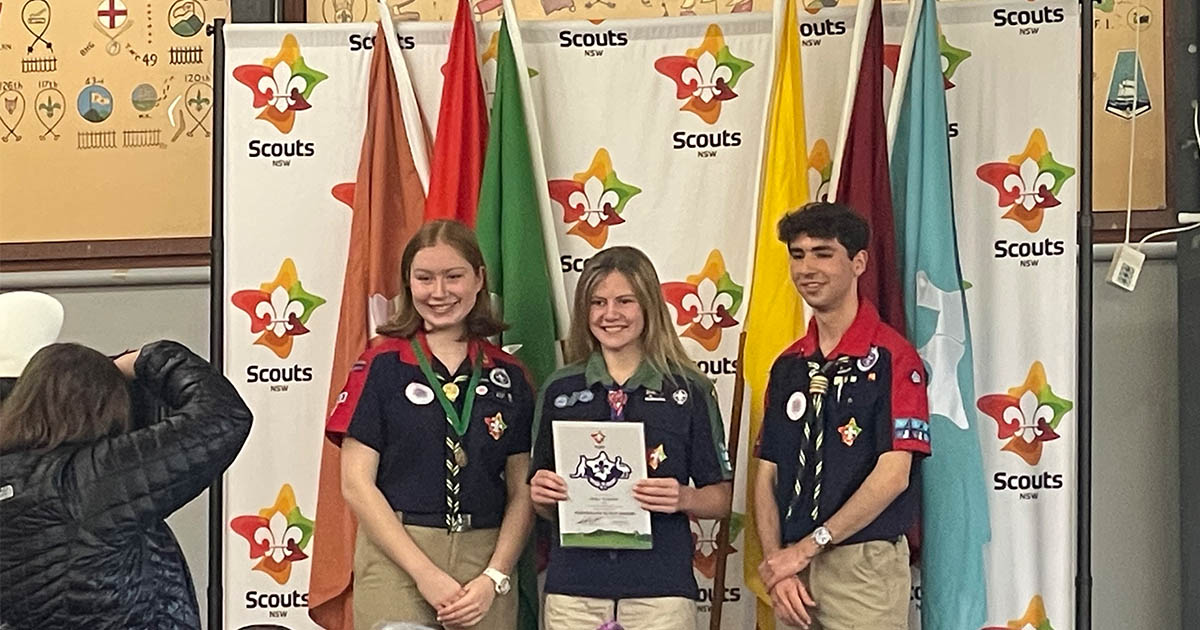 The 1st Dural Group is very proud of Emily's achievements and are excited to see where her new adventures in the Venturer Section will lead her!
Dural Scout Group has vacancies for Girls and Boys from 5 to 25 years. Joeys (5yo), Cubs (8yo), Scouts (12yo) and Venturers (16yo).
Please contact Phirooza: 0411 731 976 or [email protected] or Simon: [email protected])