Jack Attack Season 2 was Ace!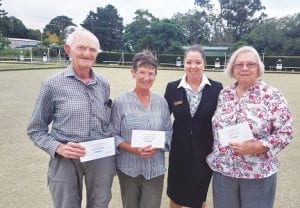 Dural Country Club Bowling Club's second season of Jack Attack was played in February, with 8 teams taking part. Lots of laughter was heard on the greens, alongside deliberations over when to implement the Power Play in order to score double points. The winning team was the 'Dural Jems' Judith Fay Taylor, Elizabeth Goode and Michael Kennedy who won prizes sponsored by TJ Andrews, presented by Rebecca Pincott, General Manager. The third season of this highly successful fun competition will be played over four Sundays in May – 2nd, 16th, 23rd and 30th – at 2.00 pm. Phone 0416 035 655 or email [email protected] for an entry form…then come along, join in the fun… you just might be a winner!
Winners are grinners!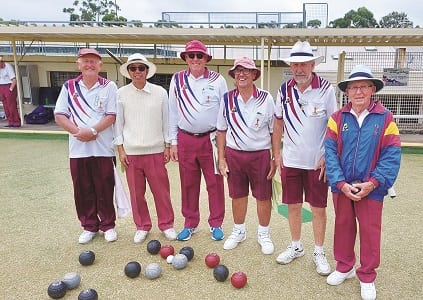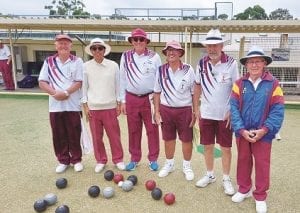 The Final of the Men's Drawn Triples at Dural Country Club Bowling Club was played on Saturday February 27th. Ray Vindin, Henry Chan and Terry Oliver were victorious in a hard fought game against the runners up Gordon Scoble, Ron Goulding and Nick Sheerin. The Arthur Mossman Memorial Round Robin Competition is underway with 8 teams competing. Preparations are well in place for the Women's Pre-Pennant Carnival on Friday March 19th. Representatives of Dural Country Club Bowling Club will also be competing in both the Living Choice Carnival at Pennant Hills Bowling Club on March 15th and the Mitchell District Pennant season commencing on Tuesday March 23rd. Recently we have been very happy to welcome a few new members to our Club … if you would like to join us for some fun and friendship, call 0421 315 074 for free bowling lessons.