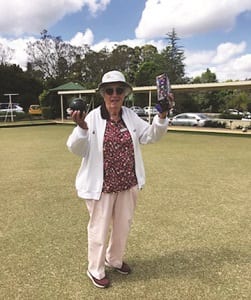 In late October, the members of the Women's Bowling Club and the Men's Bowling Club voted on a motion to unify the two Clubs. As the vote was almost unanimous – our two Clubs are now amalgamated and are now known as Dural Country Club Bowling Club.
Melbourne Cup Day was celebrated with mufti mixed lawn bowling in the morning, followed by sweeps and lunch in Fedele's Restaurant. Round 1 of our very first Jack Attack Competition took place on Friday November 6th, with eight teams of three lawn bowlers (some bowlers and some novices) enjoying a relaxed, fun time.
The teams played two sets of five ends and it was quite a challenge to work out how to use their Power Play to best advantage.