A joyous special edition of Hornsby Shire Council's popular 'Food Truck Fridays' celebrating WorldPride 2023 will take over the revamped Hornsby Mall on 24 February from 5pm to 9pm.
Residents are invited to join in the spirit of this major festival by enjoying performances from LGBTQIA+ artists and performers from 5pm-7pm then watching a live stream of the 'Live and Proud: Sydney World Pride Opening Concert' on a giant screen.
Delicious food from international food trucks, a pop-up bar, facepainting for little and big kids and more fun activities will add to the party.
The event will also give locals the opportunity to experience the dazzling new dynamic lighting and interactive digital signage in the mall, funded by the NSW Government.
Hornsby Shire's popular 'Food Truck Fridays' showcase some of Sydney's best food truck offerings and live music at locations across Hornsby Shire. The series will also include another special event marking NSW Seniors Festival on 10 February with music from the 50s, 60s and 70s.
In March, the trucks will roll into the car park at Berowra Oval (10 and 24 March), then in April they will visit the Greenway Park Oval carpark in Cherrybrook (14 and 28 April).
"There's so much to celebrate in Hornsby this February. We're particularly excited about our special edition Food Truck Fridays in Hornsby, tying in with two significant festivals – Sydney WorldPride 2023 and NSW Seniors Festival," said Hornsby Shire Mayor Philip Ruddock.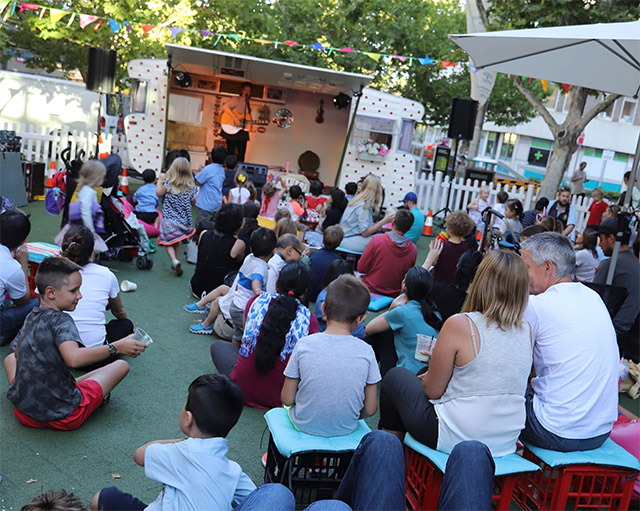 "As a diverse community, we strive to promote accessibility and acceptance for all our residents. These events are a demonstration of our commitment to providing opportunities for everyone to take part in all aspects of community life.
"We're also looking forward to showcasing the new aspects to Hornsby Mall, made possible a NSW Government 'Streets as Shared Spaces' grant. These grants fund new infrastructure and community events to encourage communities to come together and enjoy public spaces, building resilience.
"This entirely echoes the spirit of our Food Truck Fridays' events which also activate our local evening and night-time economy.
"Bring the family, bring friends, and make it an occasion to celebrate our unique and vibrant community while having a great time!"
Hornsby Shire Council's 'Food Truck Fridays' are FREE. For locations and details, see hornsby.nsw.gov.au/ftf