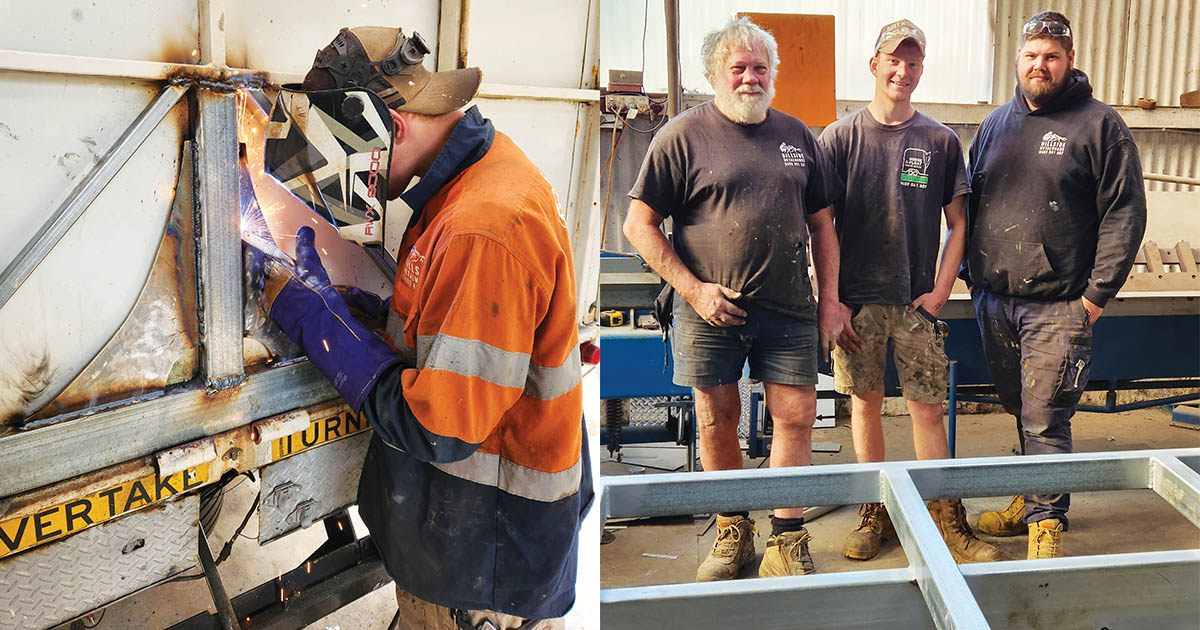 Family businesses are the best, especially when they are run by a local family who work closely together to provide outstanding services to the local community and beyond. This story will make you smile and let's face it; we need these stories now, more than ever before.
Welcome to Hillside Metalworks in Glenorie, a small family business run by the Wenban family that started some 30 years ago with Phil and Sue's original business, Horse Float and Trailer Repairs. The Wenbans have solved many challenges since those good old days, the business and its team have worked tirelessly to become one of the local success stories we can all be proud of.
Jack, their son joined the family business 10 years ago with his Certificate III in Engineering (Boilermaker). Jack's input, skills and fresh approach have facilitated the development of a dedicated fabrication and welding arm to their business, Hillside Metalworks.
Jack and the team not only do custom welding jobs but also work collaboratively with a couple of tiny home builders fabricating their trailers. With so much work, it was time to add to their talent pool. Introducing a super talented local lad, Andrew, to Hillside Metalworks, was a game-changer. As Jacks apprentice, it seems they could not have found a better person than Andrew to fit with their business values, objectives, and future goals. It's good fortune to meet a group of people from the same family who work together daily, with a true sense of mutual respect, transparency, and honesty from them all. Let's make it clear, if you spend any time with these guys, you'll agree they have all those things in spades.
Having served the community, and pretty much most of NSW these days, by not only providing outstanding services in welding, fabrication, and repairs/refurbishing for farm equipment, trailers, and floats, they are also proud sponsors of multiple events within the industry. That's what we call giving back!
Give the team at Hillside Metalworks a call next time you need welding repairs or fabrication. They are well worth a visit.