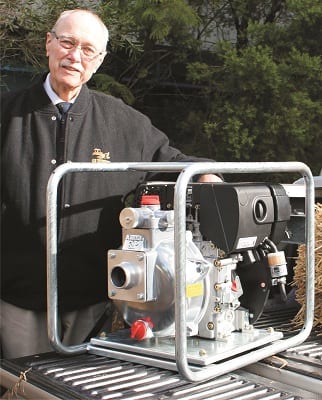 Local company, Australian Pump Industries, is seeking to strengthen its engineering division with a Senior Engineer and graduates who want to be part of a dynamic and innovative company.
The company's products are all designed for the toughest operating conditions, with quality and reliability being the most important factors.
Australian Pump leads the field in pressure cleaner development with innovative, award winning frames, advances in pump design and improvements in safety. There is more work to be done in streamlining production and testing methods as well as further development in the product range.
The engineering roles at Australian Pump are very much hands on, working with the operations manager, production team and service technicians. There will also be the opportunity of fieldwork including the overseeing, commissioning and testing of pump systems in situ.
Engineers with a strong mechanical aptitude and electrical background would be ideally suited to the roles, pump experience is not required.
Further information on both Senior Engineer and Graduate Engineer opportunities is available by contacting Australian Pump Industries.