While outdoor summer netball competitions are always popular during the winter months, The Centre in Dural is the place to play netball throughout the Summer season!
Players nominate their own team, so you can enjoy playing with your friends year-round. Or sign your outdoor team up to stay connected over Summer and continue to improve your skills!
The new season is starting on the 12th September with competitions for everyone from 7 year olds up to adults, including a new Mixed 5-a-side competition on Thursday nights. Registration is open now.
Indoor netball at The Centre is played on full size courts, following outdoor rules, so there is no need to change your play or learn different versions of the game. The upgraded premium taraflex courts provide a safe and gentle playing surface. Nurturing, quality umpires support the teams at play.
Parents can enjoy a well-run competition with easy-to-use online portal and caring staff. Tracy, a team parent, praised the "well organised fun netball competition that was well enjoyed by the girls.
A good balance of fun and level of competition." Parents love that different age groups play on the same night, saving excessive running around!
For players looking for further training during school terms, the Future Starz program provides engaging clinics targeted towards beginner to intermediate level players. Wednesday evenings for 5-9 year olds and Thursdays for 10-12 year olds.
The Centre seeks to create a supportive and welcoming place to play and train. There is plenty of on-site parking and a great café as well, don't forget to try the sweet potato chips!
To find out more about Netball at The Centre,
contact the sports team on 8989 0030 or email [email protected]
Register online now at thecentredural.org.au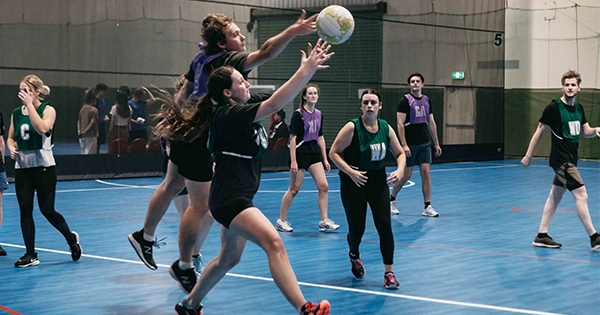 v