Our walk this month was in Parramatta where we visited the Wisteria Gardens in the Mental Hospital grounds. The gardens were spectacular as usual with vibrant colours. Morning tea followed.
A total of 41 boarded the coach for our latest mystery trip which ended up at Avoca Beach. It was here we enjoyed our fish and chips at the beachside in glorious sunshine. Following lunch, we went on a guided tour of the Edogawa Commemorative Gardens in Gosford.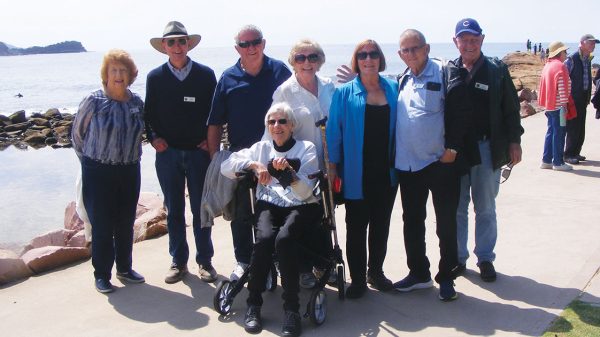 Our final activity for September was a theatre party to see the Hills Players performance of "Cactus Flower" in Castle Hill. It was a wonderful show.
Our regular activity groups of golf, snooker, bowls and finance continue to be popular.
Our meetings are held at the Galston Club on the second Wednesday of each month (except January) at 10am for 10.30am. We look forward to welcoming new members.
Enquiries Bob Heyward 04 2736 0389 or Ken Smith 04 1330 9573.