A special ceremony was held at Fagan Park on Sunday the first of October at 2pm during the annual heritage open day.
The special occasion was to recognise the contribution that Roger Allan Foy OAM had made during his life time of 27 years to the volunteer group The Friends Of Fagan Park.
He was known as Allan, to all of us, he was a developmental engineer with British Motor Corporation and later with Leyland Australia. He was a lover of all things automotive and had an incredible knowledge naturally of British automobiles.
The former mayor of Hornsby, Ron Payne who started the Friends Of Fagan Park found the Leyland truck that Bruce Fagan owned in a paddock at Canowindra in the late 1980's.
Australian Honours: Roger Allan Foy OAM, automotive history champion.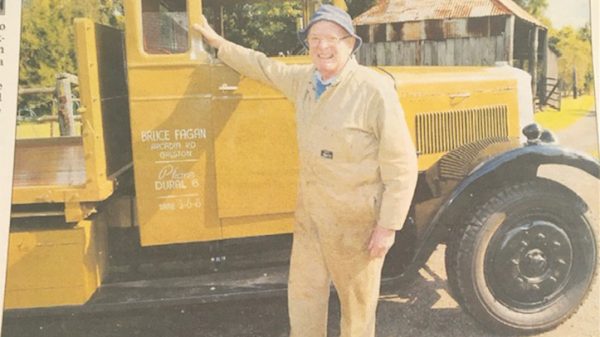 Bruce Fagan bought the "CUB" model truck at the 1932 Sydney Royal Easter show as it was the latest product Leyland wanted to introduce to the Australian market.
Ron knew of Allan Foy and asked him to join the Friends and naturally bring his skills and knowledge with him, so in 1996 Allan joined the group, and commenced the 10 year project of restoring the truck to its former glory where it is proudly on display at Fagan Park in the mechanical museum today.
Allans lifetime involvement was not limited to Fagan Park, he has been involved with various Motoring Bodies, served on committees, involved with Council Of Motor Clubs, Leyland Heritage Group, and written books on automotive manufacturing in Australia.
He involved himself with many other projects at Fagan Park in addition to the Leyland Truck. He was an invaluable member of the group so much knowledge and willingness to share, assist and guide. He will certainly be missed, this unique Australian Engineer.
Late last year the Friends decided to nominate Allan for an Australia Day award, sending all the relevant information to the Secretariat in Canberra. No additional information was asked for. There was not enough room on the application to provide a comprehensive summary of his life's achievements.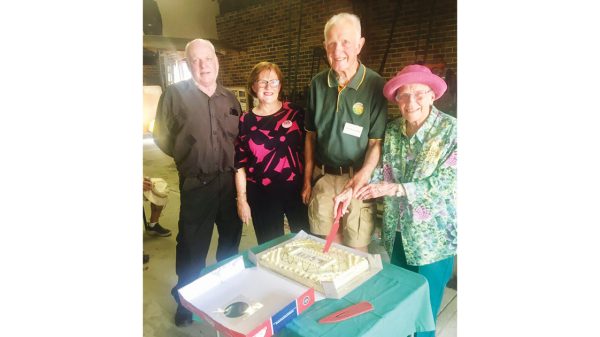 Around the time of the announcing of the Australia Days awards this year Allan's health had declined, but he was well enough to know that he had been recognised and honoured with a OAM (Order Of Australia Medal) of which he was very pleased and honoured.
He was not able to attend Government House for his investiture, so the Governor Margaret Beazley made arrangements to go to the San Hospital and present to him at his bedside, sadly he passed away 7.30am that morning aged 93 years. What a wonderful gesture of Her Excellency.
So a memorial plaque was unveiled in the mechanical museum and a history of Allan for future visitors to know who he was and his contribution.