[vc_row][vc_column width="1/6″ offset="vc_col-lg-1/5 vc_col-md-1/5 vc_col-xs-1/5″][us_image image="77844″ size="thumbnail" align="left" style="circle" has_ratio="1″][/vc_column][vc_column width="1/12″ offset="vc_col-lg-4/5 vc_col-md-4/5 vc_col-xs-4/5″][vc_column_text]By Dr Peter Gangemi – Mayor of The Hills Shire Council[/vc_column_text][us_post_date][/vc_column][/vc_row][vc_row][vc_column][vc_column_text]
It was a privilege to officially open our first sports reserve in North Kellyville, Samantha Riley Drive, alongside our local community.
There was a massive community turnout for the occasion where the Rouse Hill Rhinos Junior Rugby League Club put on a BBQ, the Kellyville Supersonics Sports Club provided Cricket activities and residents enjoyed free gelato, hot drinks and face painting.
The site has come a long way since I first inspected it and saw the first earthworks. The finished product looks absolutely incredible and I would like to thank the staff and contractors for their hard work.
Samantha Riley Drive Reserve is a special sports complex that features:
Four multi-purpose rectangular natural turf sports fields that can also be reconfigured into two cricket ovals;
A basketball half court;
Two practice cricket nets;
A local playground;
Picnic facilities;
An amenities building with accessible toilets, change rooms, kiosk, referee room and storage;
Onsite carpark with 200 spaces; and
Concrete shared loop pathway around the fields.
Samantha Riley Drive Reserve is a truly magnificent sports complex and I'm looking forward to seeing it utilised by the North Kellyville in the years ahead.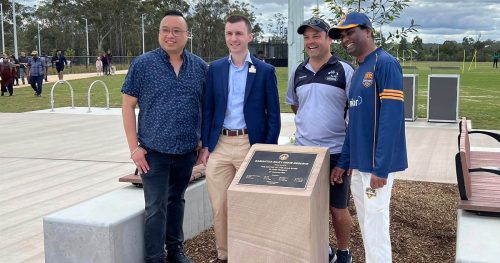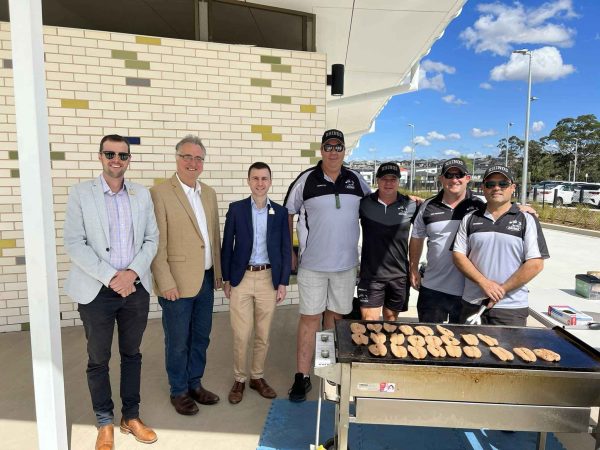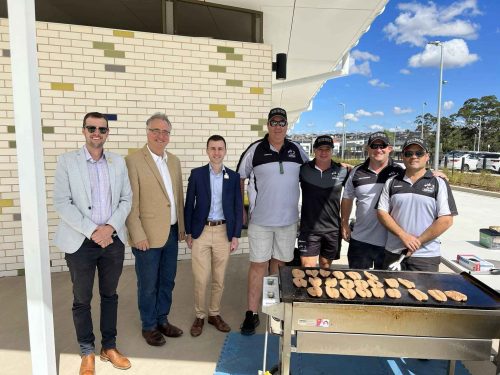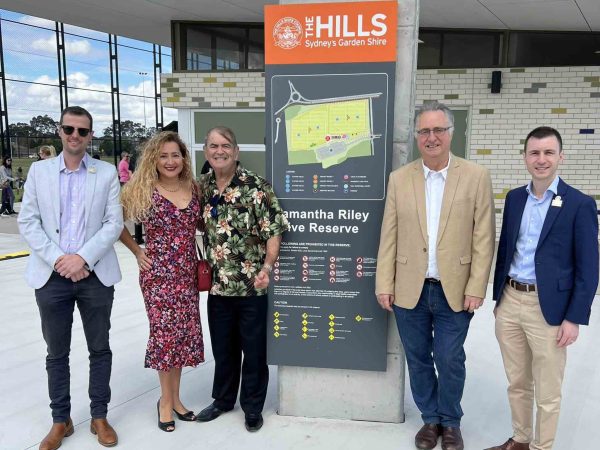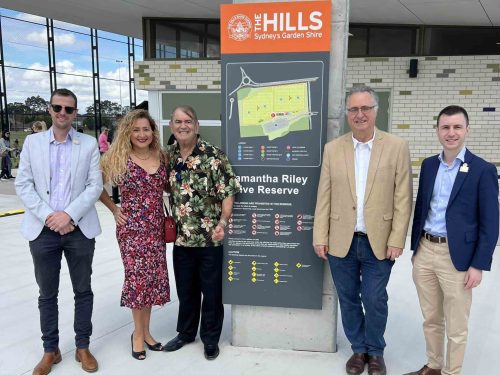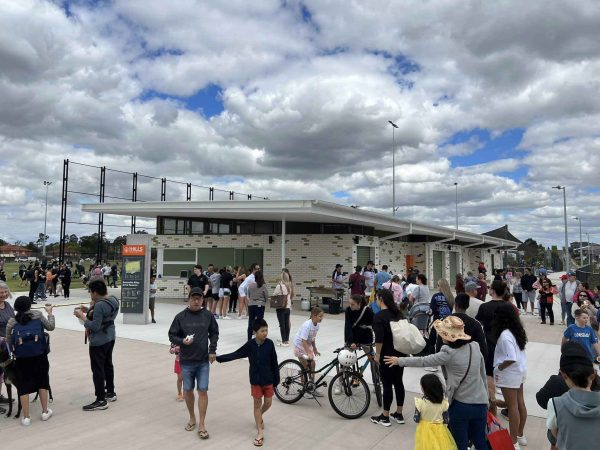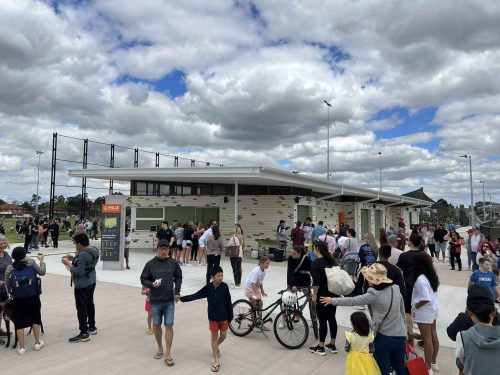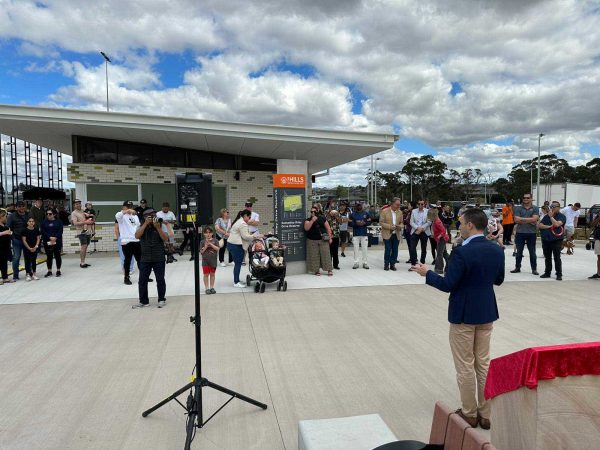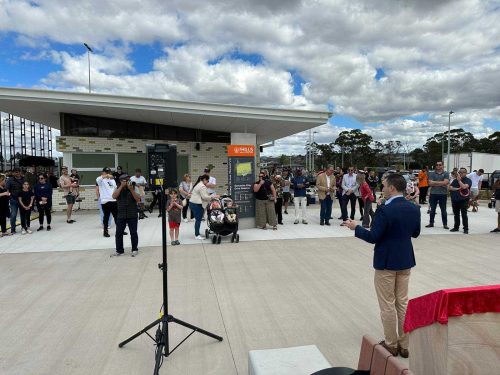 [/vc_column_text][/vc_column][/vc_row]