By Craig Hingston
New Hope School at Dural is only months away from opening and it will be the most unique campus in the greater Hills area.
The bespoke design features community-style buildings and layout which will produce a village atmosphere for the students.
New Hope School is for children with mild to moderate intellectual delay or an Autism Spectrum Disorder and since it was opened in 2015 it has outgrown its current site, which is next door to the new construction.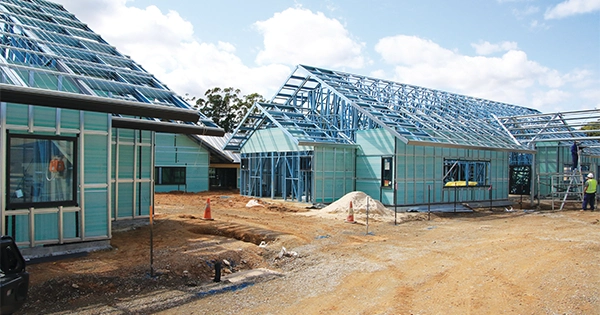 "We have carefully considered the specific needs of our students in the structure, layout, design and facilities of this new School. The single-storey nature of the design adds to that village feel", said New Hope School Director, Dianne Dowson, "We have included kitchen and laundry facilities to help our students develop practical skills for life."
There are three stages for the 2.5-hectare site. It will open in 2022 with four classrooms, withdrawal and breakout spaces, therapy rooms, toilets, sickbay, staff office, kitchen, laundry and a car park. Later on, more classrooms, a sensory room and assembly space will be added, followed by a library, computer room and Kindergarten classroom. New Hope School currently takes students from Years 1-12.