By Craig Hingston
New Hope School, at Dural, is celebrating an historic achievement in 2021 with six students completing Year 12 and graduating to lives beyond the safety and care they have grown accustomed to.
In the lead up to this momentous occasion the School, which is for children with intellectual delay or an Autism Spectrum Disorder, has been carefully preparing the students for entering the workforce by providing specialist support beyond their classroom learning.
A part of this preparation included the Community Access Program which teaches practical life skills to students. The program focuses on planning and organising, health and safety, literacy focus, numeracy and financial skills.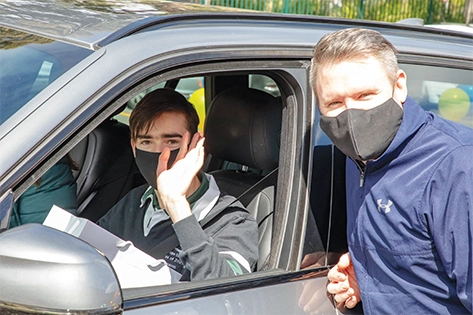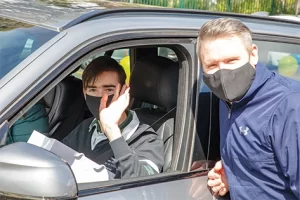 The first off-campus session saw students catch public transport to shopping centres in the Hills region and utilise their classroom skills to make purchases and count money.
The second part involved work experience at Endeavour Foundation Industries in Castle Hill. This organisation provides supported employment services to individuals with disability such as food packing, general packing and warehousing.
While at Endeavour our students got to experience general and warehouse packing.
At the same time, the School supported parents and caregivers with a post-school information session which included representatives from Endeavour Foundation, NOVA, Avenue, Northcott, Job Support and Uniting NDIS support coordination.
WE WISH ALL OF OUR GRADUATES A WONDERFUL FUTURE! WE'LL MISS YOU.
For more information contact the Registrar – Phone 9651 0700
Website: www.newhope.nsw.edu.au