[vc_row][vc_column width="1/6″ offset="vc_col-lg-1/5 vc_col-md-1/5 vc_col-xs-1/5″][us_image image="81825″ size="thumbnail" align="left" style="circle" has_ratio="1″][/vc_column][vc_column width="1/12″ offset="vc_col-lg-4/5 vc_col-md-4/5 vc_col-xs-4/5″][vc_column_text]By Annette Madjarian[/vc_column_text][us_post_date][/vc_column][/vc_row][vc_row][vc_column][vc_column_text]A multi-million-dollar indoor sports facility might be heading to Castle Hill, bringing with it "significant social and economic benefits" to the Hills District and beyond.
The Queensland Investment Corporation (QIC), which owns Castle Towers, said the sports hub would cement the company's "long-term vision for the development of its extensive Castle Towers site". QIC has lodged a DA with the Hills Shire Council for the Woodward Sydney sports facility, to be located on the corner of Showground Road and Kentwell Avenue. Woodward Sydney will be the first of its kind in Australia and run by global leader of action sports experiences Woodward (which has a massive footprint in the US).
The facility will feature skateboarding, BMX, scooter, snowboarding, skiing, aerial awareness, rock climbing and bouldering. It will boast a state-of-the-art design, utilising "unique training tools and offering a range of programs catering to all ages and ability levels from beginners to Olympians".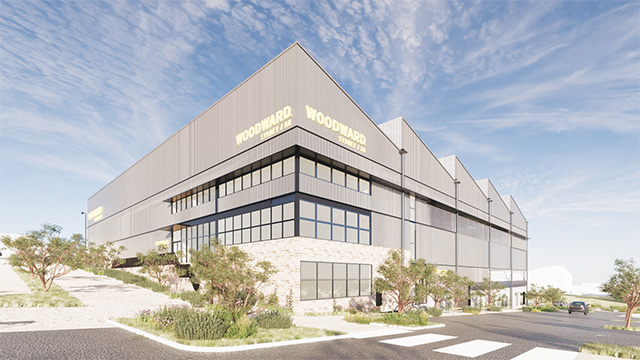 Backed by a $1.8 million NSW Government grant from the Greater Sydney Sports Facility Fund, Woodward Sydney will be located adjacent to Castle Towers, in purpose-built premises over three levels with a building footprint of 3,650m.
Woodward said Sydney was the ideal city for the company's expansion overseas.
"We are incredibly excited to bring Woodward to Sydney and at this location in Castle Hill," Woodward Australia Managing Director David Russell said. Mr Russell said the project would deliver significant social and economic benefits to the area – providing a new space for recreation and a hub for the local community, while attracting visitors from Greater Sydney, interstate and internationally.
The facility will have a variety of zones, including climbing and bouldering walls, a skatepark, pump track, mini ramps, mega ramp, foam pits, spring floor, trampolines and a gym. It will also have a café, bar and event space overlooking all the action. Access will be via casual passes, memberships, individual classes, multi-week programs, school PE programs, school holiday camps, birthday parties, events and competitions. There would also be a focus on increased participation and empowerment of females in action sports.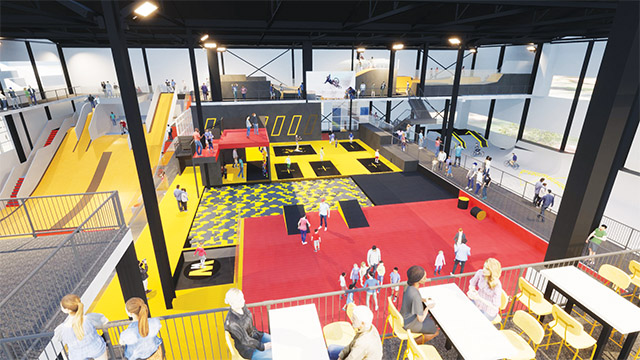 The project is being supported by the NSW Office of Sport, and local schools are anticipated to utilise the facility for sport and physical education upon its opening.
"At Castle Towers, we're building a transformative town centre that anticipates the lifestyle needs and values of the growing Hills Shire community," QIC Investment General Manager Matthew James said.
"The addition of Woodward's world-leading action sports facility speaks directly to that aspiration. The fact that Woodward has selected Castle Towers for their first destination outside of the US validates our long-term vision for the region and we couldn't be more thrilled to be partnering with them on this endeavour."
For more information visit woodwardsydney.com.au[/vc_column_text][/vc_column][/vc_row]