Working at Aussie Pumps is not just a job, it's a career. The company is staffed by a great team of motivated people who are all specialists in their area. Here's why you should consider a career with Aussie in customer service.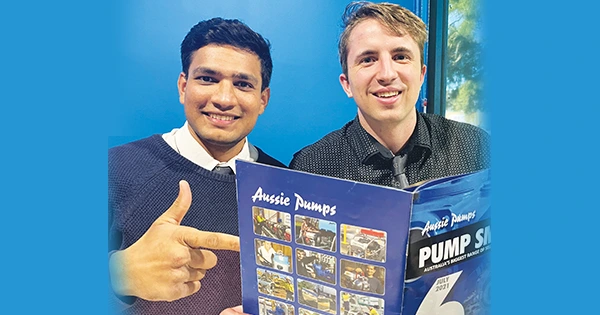 1. You get to help people, farmers, miners and homeowners.
2. Get complete confidence in a world-class product developed right here in the Hills district.
3. You get to have fun with a vibrant team where every day is exciting and more like a family atmosphere than a corporation!
Their success is based on fair dinkum products, fair dinkum prices and fair dinkum service for our customers. That's why they ship globally!
---
Want the opportunity of a lifetime? Call Linda-Sue today at Aussie Pumps and enquire on 8865 3500 or email

[email protected]

| https://aussiepumps.com.au/