There's a frenzy of activity in the Dural area as families heed the RFS's warnings to prepare their homes against the threat of bushfire. Joe Fahim at Hills Mowers and Irrigation in Dural is primed to assist. He has seen a lot of interest in fire pumps from local families alarmed that their homes, properties and livestock are at risk this summer.
Hills Mowers and Irrigation is well stocked with Aussie Fire pumps, and Joe is on deck to advise choosing the right pump for your property and situation.
The fire pump is critical to any fire protection plan. Hills Mowers and Irrigation stocks the world's best portable fire pump, the Aussie Fire Chief. Developed specifically for Australian bushfire fighting, the pump will deliver a maximum head of 75 metres (vertical lift) and will prime from depths as low as 7.6 metres.
"That's very handy if you're pulling water out of a dam or swimming pool," said Joe.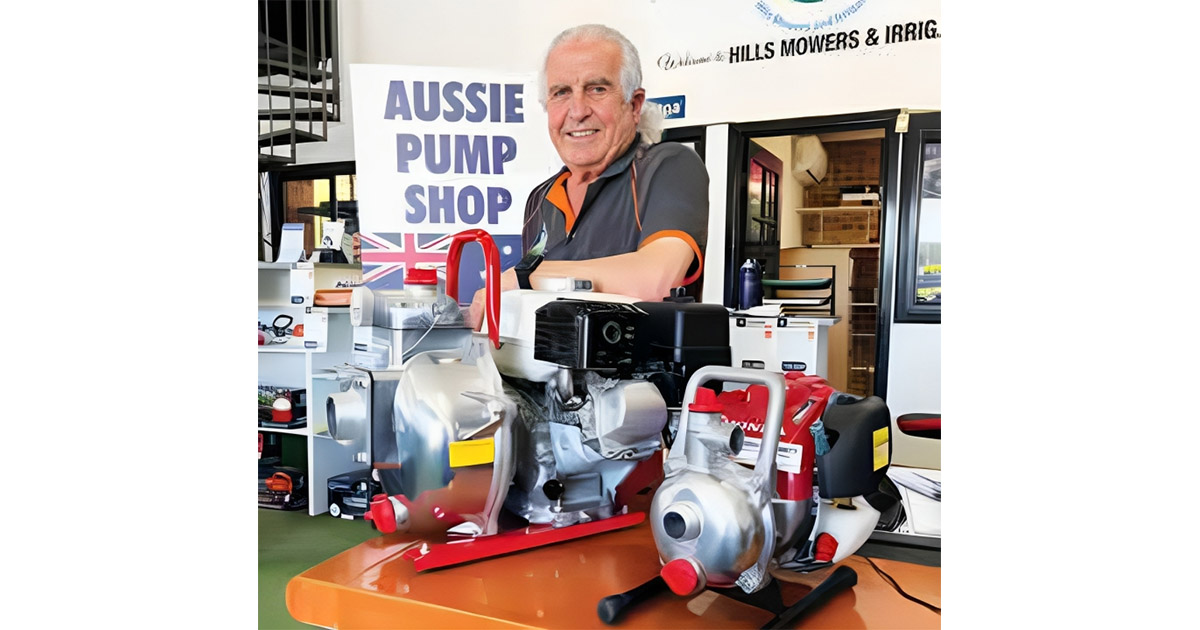 The Fire Chief is popular because of its efficiency and the top quality Honda petrol engine. The secret of the Fire Chief's performance is a big 7" diameter impeller. That provides a velocity to throw a jet that will put out fires even in treetops.
To help residents with choosing a pump and setting up their bushfire protection system, Australian Pump has created the Aussie Bushfire Survival Guide. It has loads of information on preparing for a fire emergency. Aussie prints and gives away thousands of the Guides each year.
"The Aussie Bushfire Survival Guide explains how to protect your home, property, even livestock from fire. It provides professional advice but with a sober warning that homeowners need to know when to leave or when to stay and fight," said Joe.
Pick up your FREE copy of the Aussie Bushfire Survival Guide from Joe at Hills Mowers and Irrigation, 598 Old Northern Rd Dural 02 9651 6616. For more information, contact Aussie Pumps on +612 8865 3500 or visit aussiepumps.com.au