If you are walking along one of the many tracks in our bushland reserves between October and December you may chance across a Kunzea ambigua (White Kunzea or Tick Bush).
This bush is fairly common, particularly in open scrubby woodland and heath with sandy soils. It is one of the first to regrow after its habitat has been disturbed by clearing.
In ideal conditions, this bush which may grow up to 3 metres tall, and in season, can be covered with a prolific crop of delicate white flowers with very long stamens which conceal the petals.
Kunzea Native Flower: A Symphony of Colors and Scents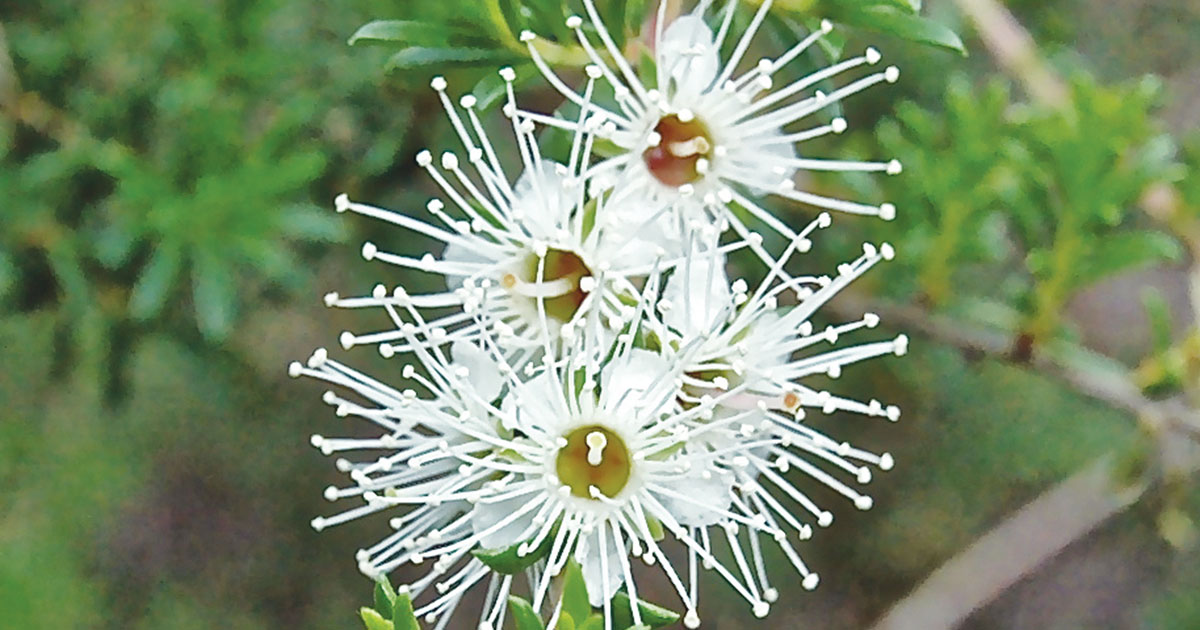 These flowers provide a welcome source of nectar for all sorts of insects as well as small nectar feeding and insectivorous birds.
When taking the time to look into the bush it is possible to observe some of the insects that prefer to live in its vicinity.
This particular species is sometimes used in gardens, especially those featuring a variety of native plants. When kept compact by pruning it presents well as a seasonal specimen plant.
The name "Tick Bush" apparently comes from people observing that some native animals like to lay below the bush. It was thought that the aromatic oil content of the foliage may deter ticks and mites.
Growing in a similar habitat is the less common Kunzea capitata (Pink Kunzea). This smaller variety may grow to around 1.5 metres high, and will be in flower generally from September to October.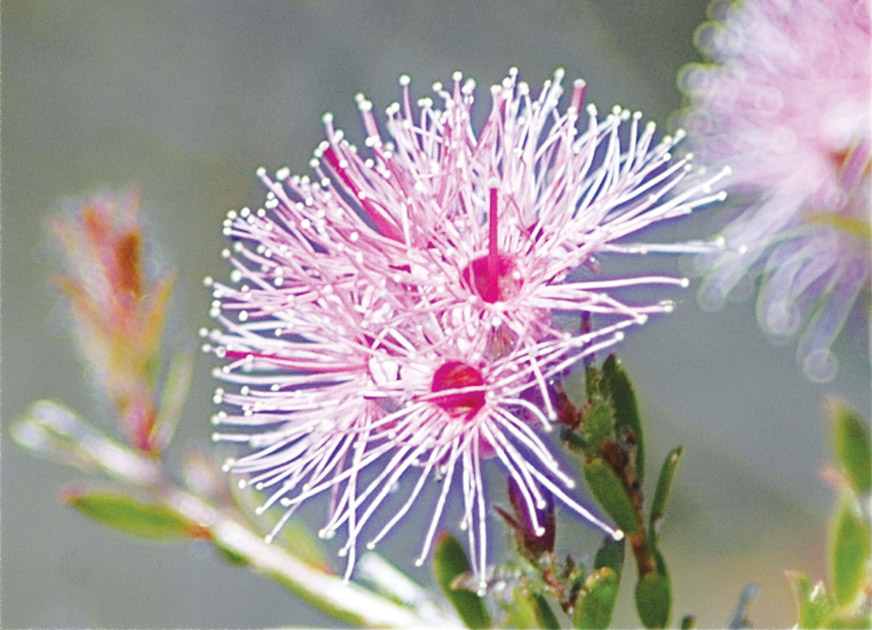 The deep pink flowers have small white pin head size globular dots at the ends of the stamens. Several flowers are clustered together towards the ends of branches which have a distinctive reddish-brown colouration.
This shrub is usually more compact than its relative. It too can be grown as an ornamental specimen in a home native garden.