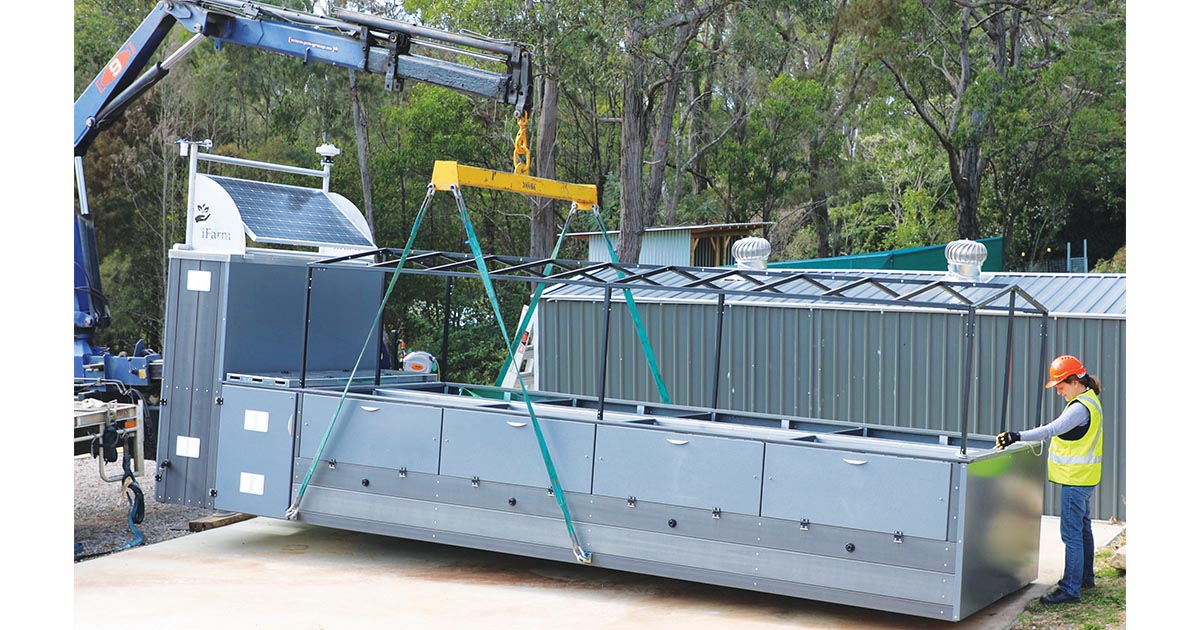 Pacific Hills Christian School at Dural has installed a state of the art computerised agricultural science research station called the iFarm. This is part of the School's expansion of its Agriculture program.
The Australian designed and manufactured unit has one aim in mind: helping students to understand the resources required to produce food and fibre, and stimulating their interest in agri-related careers.
iFarm features growing beds with subsurface drip irrigation and overhead watering spray systems, a 2000 litre water tank, moisture and temperature sensors, a weather station, composting worm farm and a digital touchscreen to monitor scientific data. Students will engage in planting different types of crops and monitor variables such as water, fertiliser and plant growth. They will be able to conduct comparative trials to determine best practice methods.
Not only will students learn environmentally friendly farming practices, the iFarm itself has a low carbon footprint. The outer skin is made from recycled plastic and the unit is powered by its own solar and wind energy systems.
The iFarm project is supported by funding from the Australian Government Department of Agriculture, Fisheries and Forestry as part of the Educating Kids About Agriculture: iFarm program.