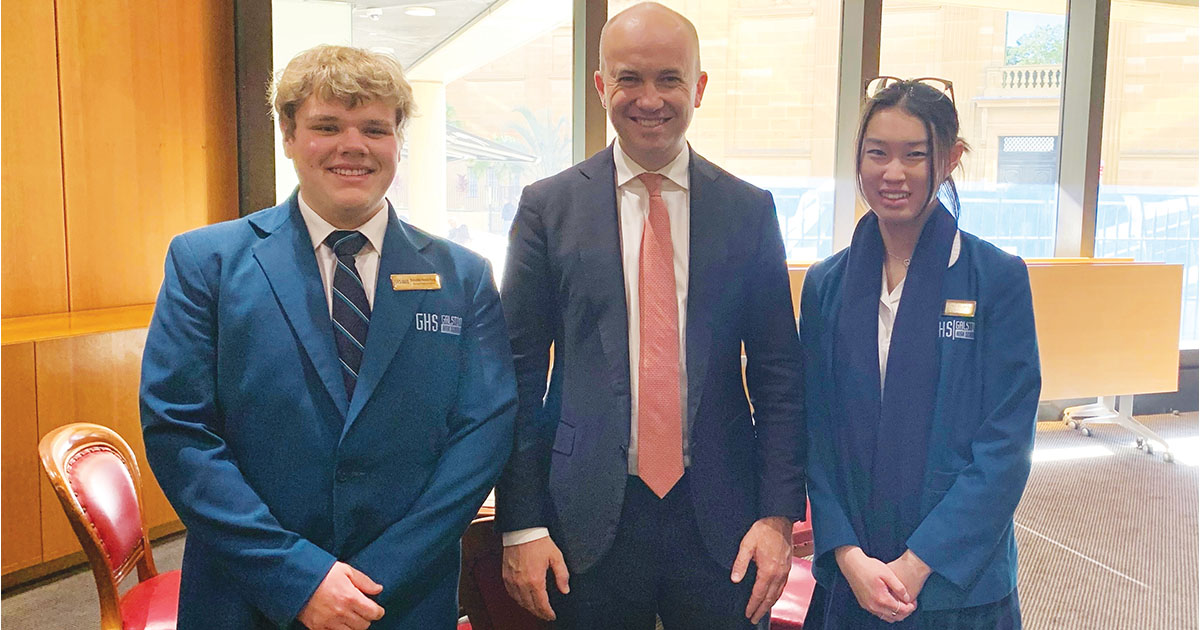 Yen Huang and Benedek Hevesi-Nagy, leaders within Galston High School's prefect team, attended the Secondary Schools Student Leadership Program at NSW Parliament House on Thursday, 29 June. Yen and Benedek were chosen to represent the school due to their proven leadership capabilities.
The leadership program aims to increase students' knowledge about the Australian political system through practical experience. Participants receive a behind-the-scenes look at parliamentary proceedings, giving them a better understanding of how our government works.
As part of the program, Yen and Benedek visited Government House, the official home of the Governor of New South Wales. There, they met with Margaret Beazley, who explained her role and responsibilities, providing the students with a clearer picture of the duties of a state governor.
The program also included a trip to the Parliament of NSW, where they met with Matt Kean, the representative for Hornsby. He discussed his role and the workings of the Parliament, which helped Yen and Benedek gain a more profound insight into the political environment.
These experiences gave Yen and Benedek a practical understanding of the democratic process. They learned about decision-making at high levels of government, legislative procedures and the impact of policies on citizens.
Galston High School is proud of how Yen and Benedek represented the school at this event. The knowledge and experience they gained will serve them well in their leadership roles at school. Furthermore, they can now share this insight with their peers, thereby extending the benefits of their participation to the wider community.