This year we had the chance to celebrate 75 years of serving our community as a formal brigade. In 1947, after a proposal from the Glenorie Progress Association, the Glenorie Voluntary Bush Fire Brigade was formally established.
Back then, the firefighting equipment used was nothing more than a tractor towing a water tank and other handheld equipment that was commonly found on farms at the time. Since then, Glenorie RFB has come a long way with constant upgrades to our equipment and many training opportunities available for our members. While the equipment used and location of our brigade has changed over the years, our dedication and desire to help our community has never wavered.
Throughout the years, Glenorie RFB has attended a wide variety of incidents such as motor vehicle accidents, assisting public, storm damage and notably the devastating 2002 bushfires that resulted in great loss of properties and homes in Glenorie and surrounding suburbs.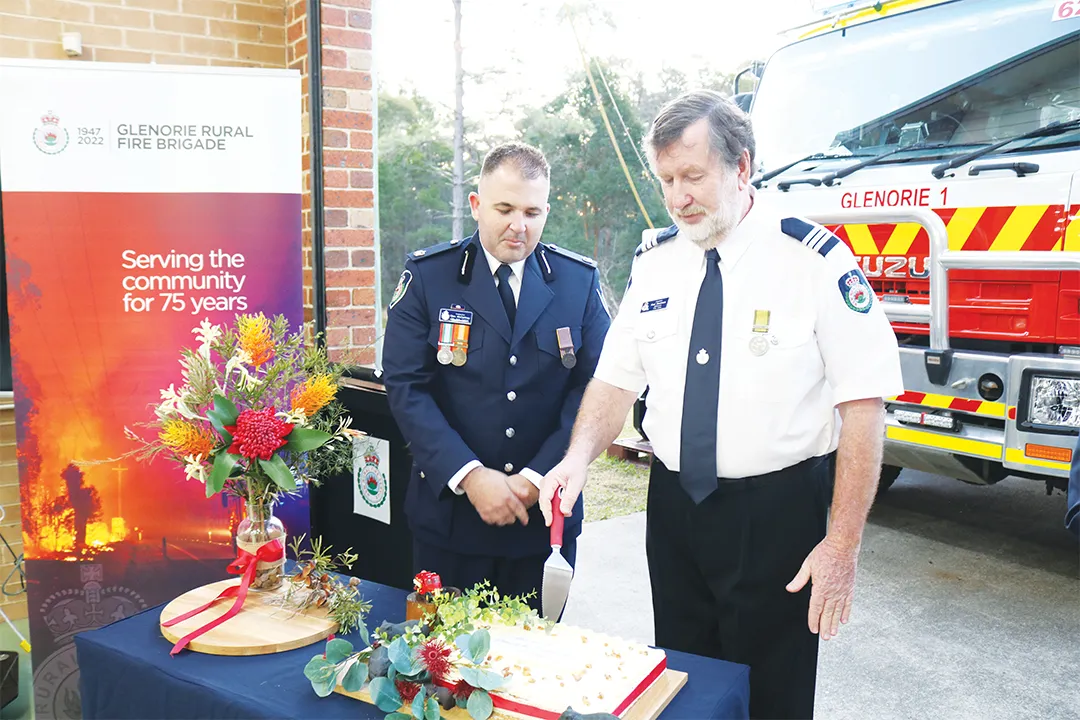 On Saturday the 25th of June, we had the chance to celebrate the 75th anniversary of Glenorie Brigade with our past and present members and their families. We were also delighted to be joined by RFS Staff including Rebel Talbert Assistant Commissioner of the NSW RFS representing Commissioner Rob Rogers, our neighbouring brigades, Federal and State MP's, the Mayors and Councillors of The Hills and Hornsby Shire Councils and many more members of our community.
The long history and achievements of our Brigade were celebrated through speeches from dignitaries, and medals were presented to members for long and diligent service to the Brigade and the community. We congratulate all our members who were presented with medals and would like to express our appreciation for your continued service in our community.
Finally, we would like to extend our deepest gratitude to the Rural Fire Service Association (RFSA) for sponsoring this event.