Gorge call out
Galston RFB recently assisted local brigades at an oil spill in Galston Gorge. On arrival it appeared to be a spill on the bridge. The initial spill caused a motorbike rider to fall resulting in minor injuries to the rider, and a cracked engine sump, which precipitated further oil on the bridge.
By the close of this incident the brigades had covered a spill of around 120 meters in the eastbound lane from one bridge to the other.
The brigade mobilised both heavy appliances and the PC, and consumed 16 bags of absorbent material to render the oil spill safe.
The area was handed to the NSW Police Force who were awaiting the arrival of the RMS for traffic signs.
Thank-you to the attending crews, they performed a great job in a tough work environment – especially at night .
New crew leaders
A big congratulations to our members Glenn Truelove , Tomlin Poynton and Kat Dunlop, for becoming the newest Crew Leaders in the best station in the District.
They put in hundreds of hours to get where they are today – a job well done. We also have three new trainees doing their Bush Firefighter course, and several more Galston members doing Village Firefighter training.
Galston member profile
Each month this year the Galston Rural Fire Brigade will feature a short interview with one of our members. It is a great way to discover just how diverse your local fire brigade can be.
April member profile: Paul Stockman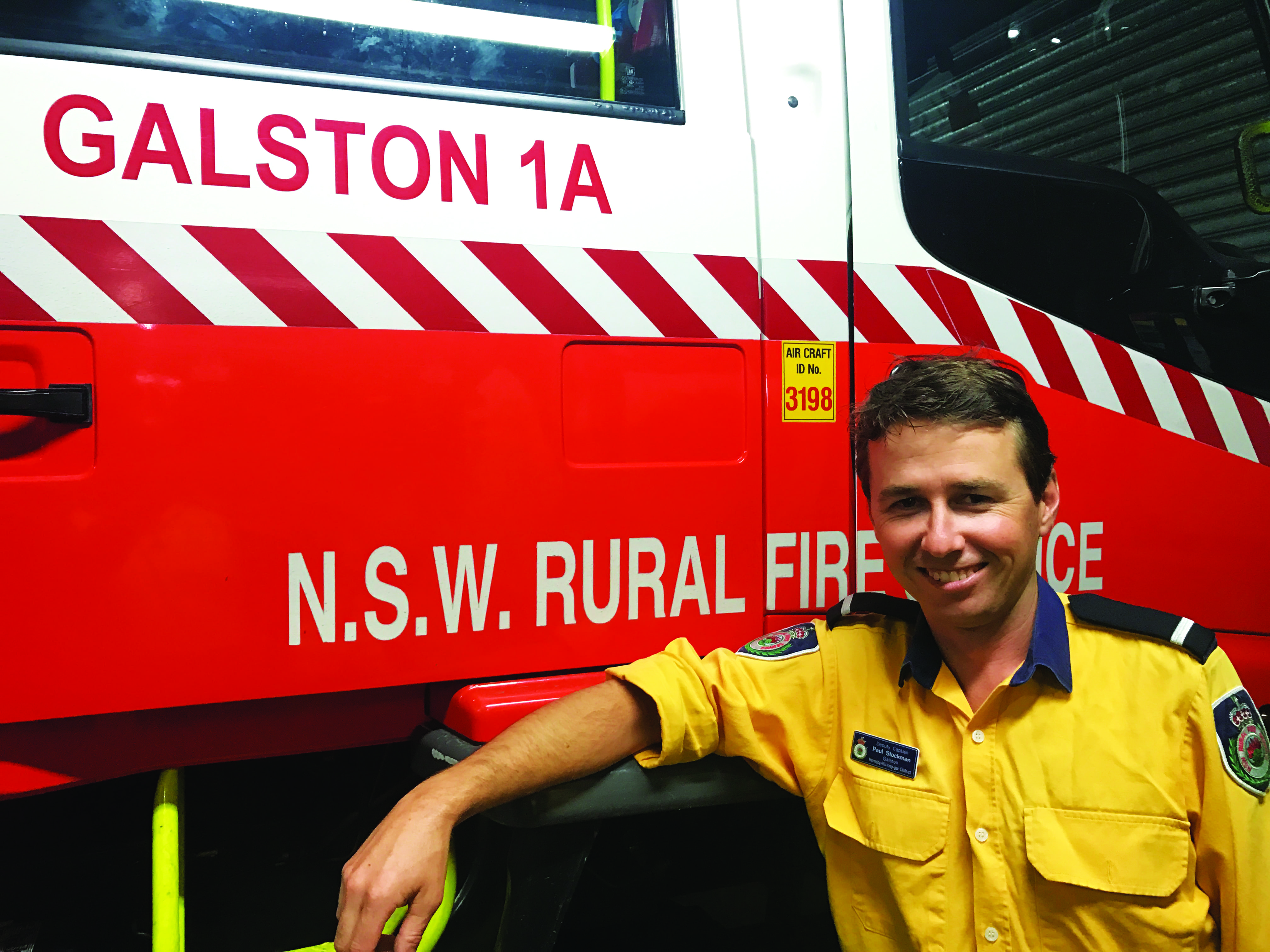 How long have you been a part of the Galston Rural Fire Brigade?
Officially 19 years
What is your role there?
Deputy Captain and currently hold the role as call out officer
When you're not at the brigade, what do you do for a living?
Farm Manager for Mulawa Arabian Stud
What made you join the RFS?
My family as a whole has been part of the RFS for a long time so I guess it's been a bit of a tradition.
How do your RFS commitments balance with your work and social life?
Life is always busy but we all try to make time to get the job done. Some of my closest mates are also part of the service so this helps.
What is a treasured moment you have from your time at the brigade?
There's been lots of great moments, it's always nice completing the next course.
Overall I think it's the Comradery between all the members during large scale incidents, and the sense of achievement I find most rewarding.
Brigade Contact Details:
Duty mobile: 0491 119 152
Email: [email protected]