By Emma Heath
While we've been lucky to hold several dressage clinics and protocol days this year, we've not been so fortunate on the competition front – with weather and pesky pandemic forcing us to cancel our planned dressage events.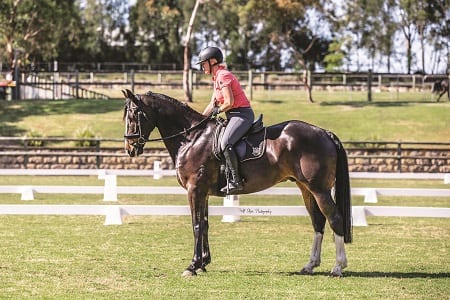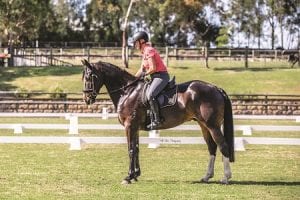 Happily, this changed on Sunday 11 October, when we held our first (and only!) Members' Dressage Competition of 2020. Finally, the weather was co-operative, with brilliant blue skies, and a notable absence of wind, storms, rain or hail!
Over 40 members attended the competition, competing in tests ranging from Preparatory to Elementary. Many thanks to our judges, and all the volunteers who made the day run so smoothly in accordance with Covid-safe procedures (especially dressage phase head Liz Jones).
Once again, penciling was done using our iPads, and we made the most of the Live Scoring app, which meant no waiting round on eggshells for results.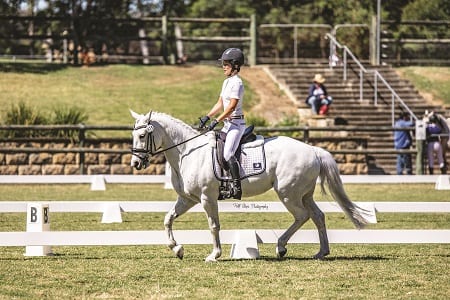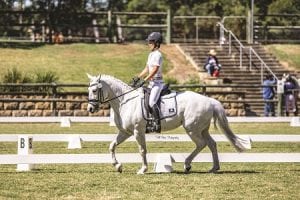 Big congratulations to all competitors, especially our first place-getters: Dee Fennell and The General (Prep C), Amanda Burke and Eddy D'Hustler (Prep E), Sarah Ash and Arrow (1A), Mel Coleiro and Leoch White Rose (1B), Emilie Raymond and Duneske Flash Gordon (2A), Camilla Mowbray and Argus Gold (2B), and Madeleine Green and McConaughy (3A). We're all looking forward to our next competition, which will be Clear Round Showjumping (with optional fancy dress!) on Sunday 29 November 2020. Fingers crossed we get to do a lot more of what we love in 2021.
To join GEC (or find out more about the Club) visit www.galstonequestrianclub.com.au Image credit: Half Steps Photography