Sunday 25 July sees the next of The Galston Concerts returning to Galston Uniting Church with the customary blend of 'best and brightest professionals and next-generation talents.
The 'double dose' line-up offers an organ prelude starting c. 1.30 pm, as the audience arrives, with prizewinners from the Organ Music Society of Sydney Competitions, Jack Theakston and Bailey Yeates, performing music of J. S. Bach and Vaughan Williams.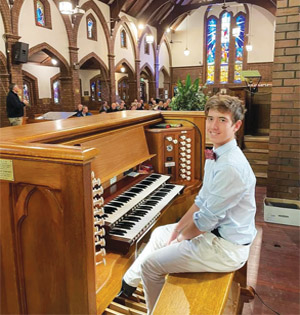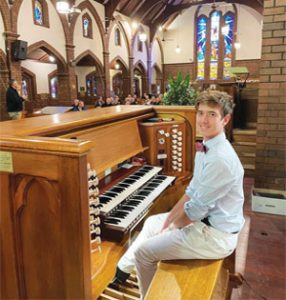 Theakston, a scholarship student at Hills Grammar and the Galston Concerts Young Performer in Residence for 2020-21, will host Yeates, a scholarship student at St Patrick's College Strathfield and also Organ Scholar at St Paul's Anglican Church in Burwood.
Starting 2 pm until 3-ish, the main concert features Three's Company – Narelle Yeo, soprano; Deborah de Graaff, clarinet; and Tonya Lemoh, piano – 'Hills and Hornsby' locals but musicians of international attainments, their careers still frustrated by the limits on global travel.
The trio will perform music by Classical icons Mozart and Schubert and contrasts of Polish dances, cabaret song, tango and French folk encores – all conversationally introduced. Still, one hour, no interval, allowing best compliance with COVID plan guidelines.
The one regret is that post-concert afternoon teas will have to wait for safer times, hopefully for programs later in the year. These programmes will include Sydney Symphony Principal Harpist Louise Johnson on 26 September, plus more top talents from OMSS competitions.
The 'house full' crowd for the previous concert in May suggests that advanced bookings for 25 July are advised on try booking. com/BRMKA or by phoning the church office on 9653 2039.
District music-lovers can also join The Galston Concerts audience database, which receives monthly e-bulletin newsletters that will confirm future concerts and announce plans for 2022 and some exciting new links to national competitions prize winners.