The Galston and District Community Bank has just celebrated handing back a phenomenal $3 million to the local community since its inception 20 years ago.
The Galston branch of Bendigo Bank, located at 384 Galston Road (at Galston Shops), is unlike commercial banks in that it gives a considerable amount of its declared profits back to the community.
Over the years, the bank has sponsored a plethora of local schools, sporting groups, education programs, disability support, aged care, and also Careflight Helicopter.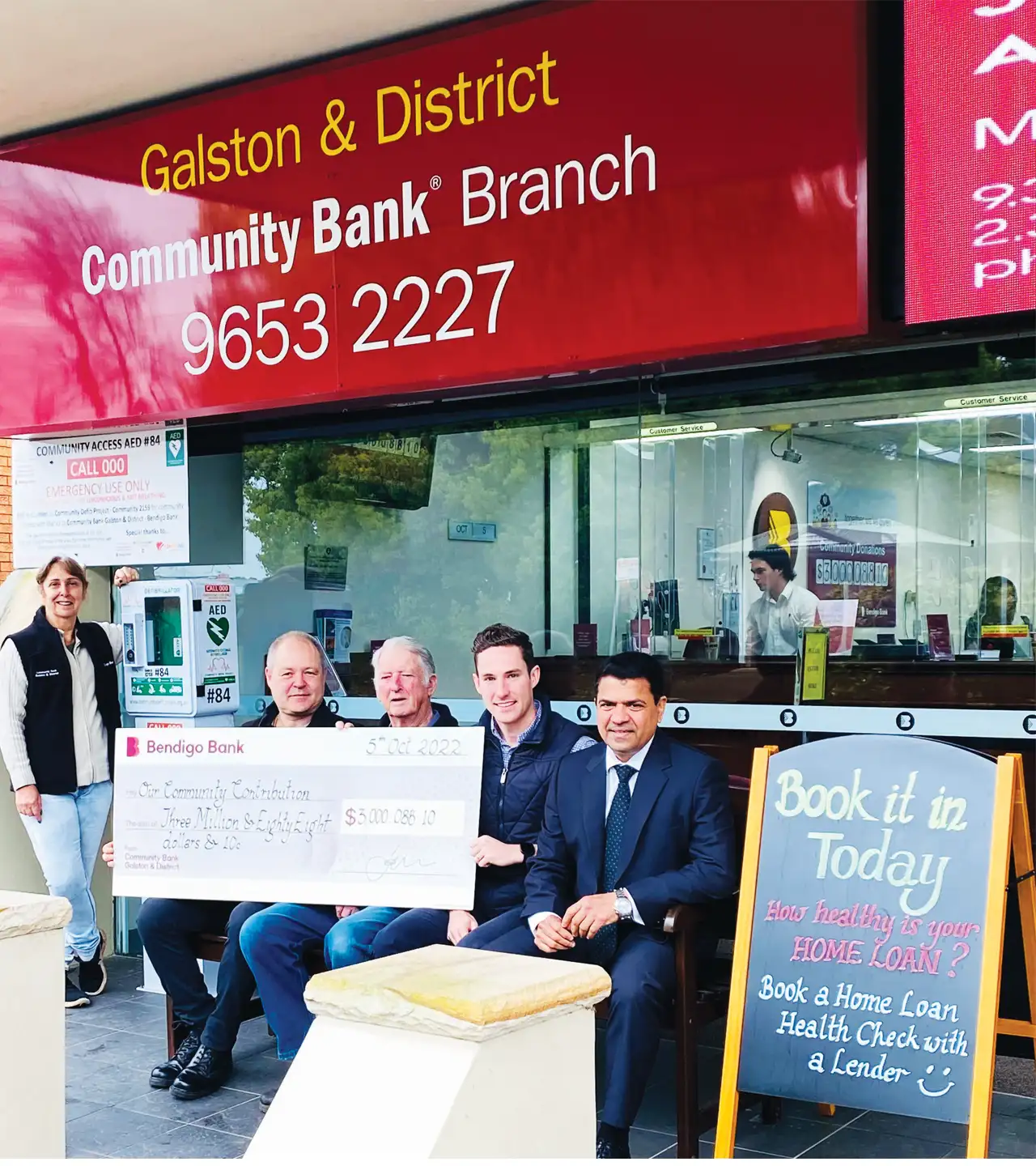 Considering the bank only has some 20 to 25 percent of the local community banking with its branch, it also recently celebrated another major milestone – it has in excess of $300 million under its management since opening.
To think the bank only exists today because a passer-by noticed the then NAB bank with a sign on its door saying:
"we are re-locating for your convenience". Not very convenient for the local community though, losing the only bank in the area.
So, the community set out to work after realising they could form their own community bank (under the Bendigo Community Bank structure). A steering committee of 19 people was formed; a share prospectus was created; and the rest is history.
Some $897,000 in funds was raised from 287 people – and this was 22 years ago.
Chairman and founding director Ralph Steele (a Berrilee resident) said it quickly became apparent that the local community believed in what was being done.
"Bendigo then realised that our community was on board, and so it became much more serious," he said.
The Bank is keen to hear from community groups, schools, sporting groups, and others, to sponsor and assist financially. Unlike other banks, you can ring this bank directly and actually speak to a staff member. For more details about the bank's community funding and sponsorship program, phone 9653 2227.
The bank is open Monday to Friday 9am to 5pm. Visit www.bendigobank.com.au/branch/nsw/ community-bank-galston-district/