Hornsby Shire Council has partnered with Lifeline Harbour to Hawkesbury Sydney to provide free mental health support for Hornsby and surrounds, held at Hornsby Library each Thursday for the remainder of 2023.
Staffed by trained Lifeline volunteers, "Lifeline Connect", offers a confidential conversation in a safe space where participants can feel heard, listened to and supported.
Launched as a trial in the lead up to the Higher School Certificate, the service was timed to offer mental health support to students in need, as well as others in the community.
Since then, a steady flow of residents have taken up the service, prompting Council to commit to an extension of the service up until Christmas.
Lifeline Connect is an early intervention and prevention model that provides a gateway to local services, not just those run by Lifeline. Volunteers are highly trained in:
Providing client-centred support to people in crisis
Increasing the safety of individuals at risk of suicide
Recognising and responding to crisis situations.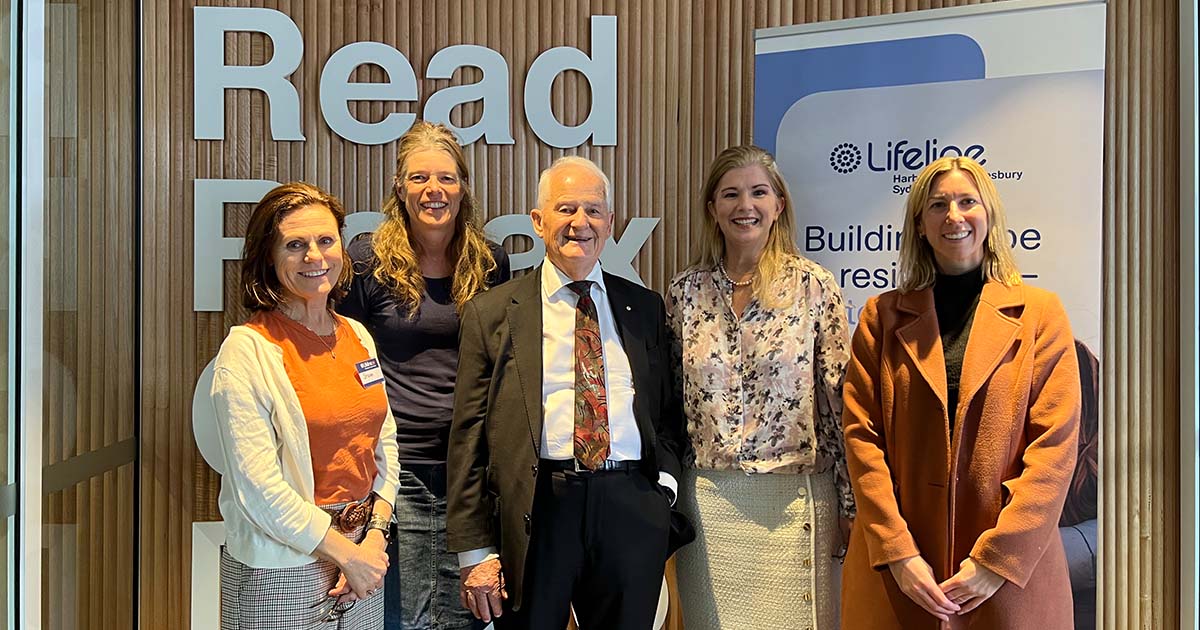 Hornsby Shire Mayor The Hon Philip Ruddock AO says the Lifeline Connect support hub will play a crucial role in addressing mental health challenges in the Hornsby Shire community.
"Hornsby Shire is a great place to live but our community is not immune from the various challenges that can face many people at some point in their lives," said Mayor Ruddock.
"We're very proud to partner with Lifeline Harbour to Hawkesbury Sydney on this initiative, to do what we can to facilitate the crucial work they do and to offer these support sessions as a beacon of hope that will assist residents with a path to resilience and wellbeing".
Lifeline Harbour to Hawkesbury Sydney CEO Elizabeth Lovell said the organisation is "excited to be bringing the unique skills of Lifeline directly into the community", adding that they "are grateful for the incredible support of Hornsby Shire Council in helping make this happen."
This initiative joins several other community services and events facilitated by Hornsby Shire Council in the local area designed to reduce social isolation and facilitate community cohesion for groups such as seniors, young people and people experiencing homelessness.
The Lifeline Connect support hub will run every Thursday, between 1pm and 5.30pm until 21 December 2023. All members of the community are invited to drop in for a free chat and seek the support they need at Hornsby Library, 28-44 George St, Hornsby.
For more information, visit: hornsby.nsw.gov.au/lifelineconnect