Hills Grammar is excited by the commencement of its latest development project; the construction of two (2) synthetic FIFA standard playing fields. The playing FIFA fields project, which is expected to be completed in October 2021, will benefit both the School and the local Hills District communities.
Principal, Mr Michael Smith, recently turned the first sod marking the commencement of the project. He commented "The all-weather fields build upon the Schools already impressive array of purpose-built facilities that enhance and extend the learning opportunities available to current and future Hills Grammarians.
The Co-Curricular Sport and PDHPE will, of course, be the main beneficiaries of the playing fields, but the School looks forward to engaging with community groups within the Hills District with the addition of these much-needed resources in the area."
Sustainability is also front of mind for the School, which has committed to the use of recycled products, renewable resources and a natural landscape with the addition of 5000 native plants.
These facilities are designed to enhance and further develop the School's educational offerings and demonstrate Hills Grammar's commitment to providing a holistic education and further develop student health, confidence and courage.
The research is clear; students who participate in activities outside of their classroom pursuits, who have balance and variety in their daily activity will, in turn achieve improved academic and personal outcomes.
The School is once again delighted to be working with Paynter Dixon Constructions whose involvement with the School started in the early years of operation.
They have designed and built almost every building on campus and have done so in ways that are sympathetic and respectful of the natural beauty of the environment and ensuring no built facility dominates or overwhelms the campus.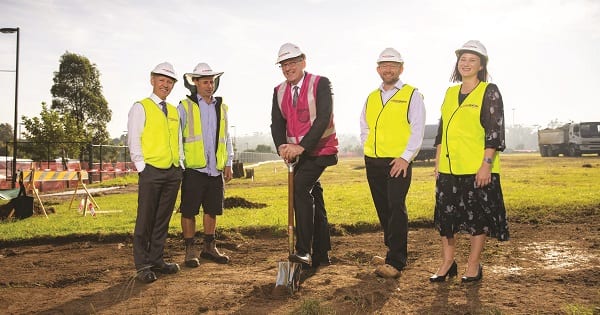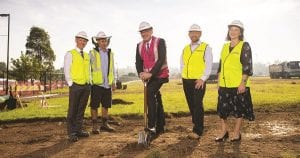 FIFA Fields FIFA Fields FIFA Fields