Rain, Rain Go Away….
But neither rain, hail nor snow could deter Dural Country Club Bowling Club members from returning to the greens on Tuesday October 12th when lockdown restrictions were lifted.
Sadly, only two ends were able to be played before the heavens opened and play had to be stopped, whereupon most players adjourned to a nearby Coffee Lounge for a post lockdown 'catch up!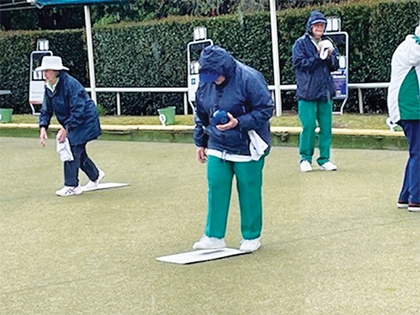 At the Dural Country Club, Bowling Club AGM was held via email the week of October 4-8th, as a result of the elections a new President Robert Whiddon was elected, as our former President Robyn Scoble was stepping down after 4 years in the top job.
If you'd like to join our friendly Club for healthy outdoor sport and camaraderie, call 0439 648 696 for free bowling lessons.
We'd love to see you!