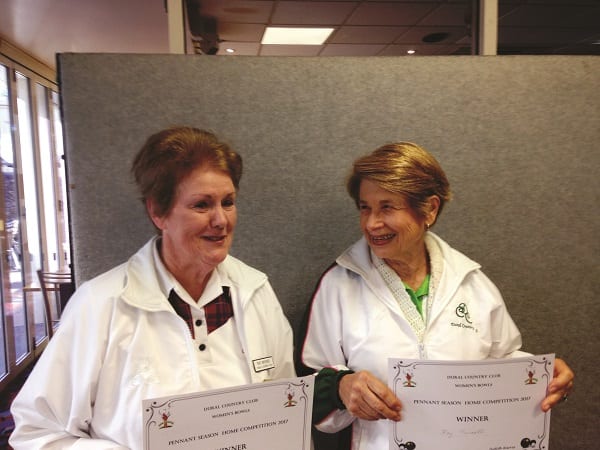 Pat Bonnici and Kay Turrell received a surprise when they were announced as the winners of the competition held during this year's pennant season. Both are hard workers for the club and it was just reward for their consistent good play and attendance while the club was quiet during pennant competition.
A Half Super6 Carnival was held by the Dural men at short notice in August and the ladies joined in the fun. Three games of Triples over six ends with mixed teams, mainly from Dural. The competition was fierce and some excellent bowls were played. The winners were Chris Williams, Diana Sweeney and Ben Nahirney. Kevin Keene, Ray Vindin Jim Blyberg came in second and Larry Gillespie, Mike Kennedy, Margaret Holden won a close contest for third.
After the games the players enjoyed the Dural Country Club's lunch specials and replayed their good shots!
0432 181 635 and 0411 375 580 are the numbers to ring when you decide to join the bowling world.