Is there a growing understanding of the unique value of the area in which we live and if so, what are we doing to preserve it?
If the attendance at the monthly meetings of the Society is any indication, there is. Since the end of Covid restrictions an average of one hundred, members and friends, has come to hear talks on the unique places and people who are the history of our community.
These talks, the result of members' research, have told of an outstanding judge, an artist and egyptologist of State significance. and a proponent of ways in which youth and Aboriginal people could be taught agricultural practices. They have told us of the special places where earlier generations gathered for recreation, of the earlier transport and the importance of our rivers and streams. Of special interest have been the stories of the early families, often of convict origin, and of the part they played in the European history of our area.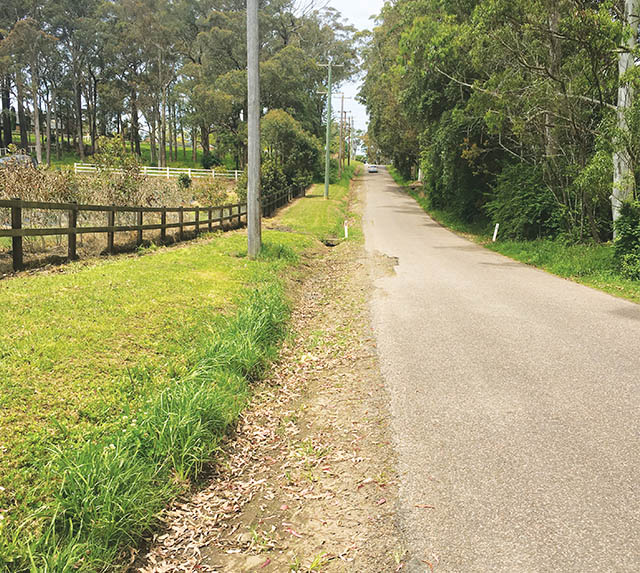 During the recent Council initiated rural area heritage survey, it was this continuous farming practice that elicited the greatest surprise from the consultant. Unique in Australia is a land grant still farmed by the sixth generation of grantee's family. There are many places that show how agriculture, architecture and social practices remain in evidence. Her comment was that for such evidence to still exist, so close to a city, is indeed worth preserving for posterity. "It is a different world" she said.
This preservation of the continuity of heritage and social and agricultural history, is not a barrier to a successful modern community. The unique nature of an area is always a tourist destination. Good planning can make this a reality. The destruction of this uniqueness will bring our district down to the level of what has happened to previous agricultural areas.
We may have our names on deeds of title but there is something we must learn from the original inhabitants of this land. They were the custodians and shared the part that was their responsibility, with others.
The Historical Society welcomes the opportunity to help those, who live in this unique district, to understand its history and to value what is in their care and custody and to share with future generations. Its resources are available for research.
The next meeting will be on Saturday the 15th April at 2.00pm in the Uniting Church, Galston. Tracey Reid will talk about the Sallaway family and the stone cottage, of which she is custodian. Her home was built by Joe Booth, a local stone mason, whose work is evident throughout our community.
For enquiries 9653 1365.