"And into the forest I go, to lose my mind and find my soul."
– John Muir
One of the most notable events associated with Spring anywhere in the world, is the unfurling of tender green buds and puffs of colour within stark winter backdrops which transform into a bouquet of colour and fragrance as each week gets warmer. To experience this, of course, you have to physically engage with it- on foot, or astride your favourite steed. "There is something infinitely healing in the repeated refrains of nature – the assurance that dawn comes after night, and spring after winter."
– Racheal Carson
The introduced bouquets of our local 'built' environments: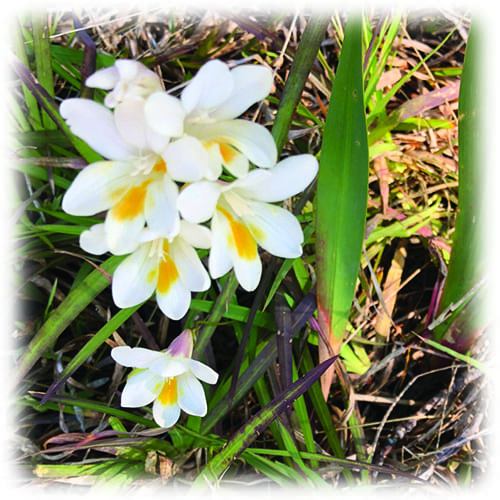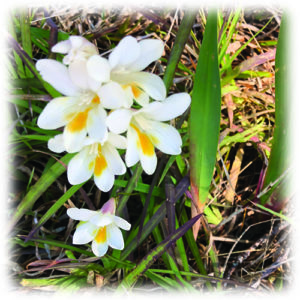 Galston, Glenorie and Dural are still blessed by the retention of very generous unpaved, wide green roadsides and nature strips (as well as actual reserve areas of significant native vegetation parallel to some of our roads). By choosing to walk along either our paved footpaths, or the wonderful random dirt footpaths created by locals who consistently hoof, hike or bike parallel to our roads, one can enjoy discovering several introduced plant species. There's our candy red, pink and white peach blossoms- part of this area's history as the fruit-growing epicentre of Sydney, or the perfumed beauty of nodding Freesias, originally from Africa, or perhaps the occasional stand of lilies growing in drainage ditches or perhaps some Fennel growing wild along the fence lines of a paddock.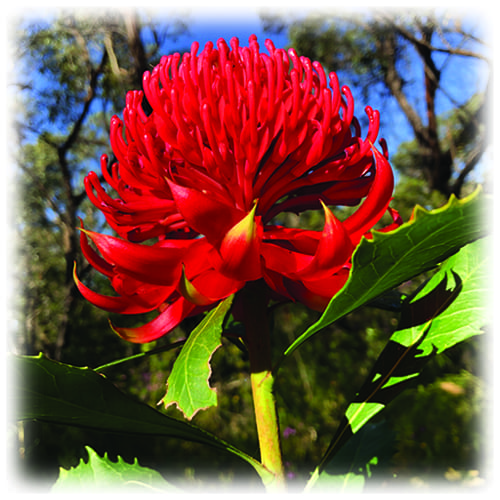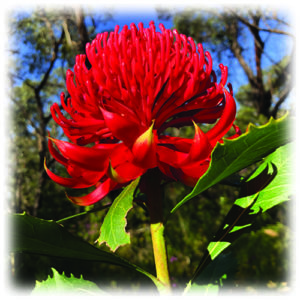 The native bouquets of our local bushland environments:
Galston, Glenorie and Dural remain in the fortunate position of retaining large areas of bushland. Some residents actually live 'in the bush' as many acreages either include, or are bordered by it. Others, who live in more suburban areas need only make a nominal effort to seek out numerous public firetrails and tracks in surrounding Parks, Reserves and Crown Lands. By choosing to explore them, you can enjoy finding an infinite variety of native Spring flowers. Top of my list would be the prolific cherise pink puffs of Boronia which appear amongst bush grass and shrubs in July, followed by the lighter pink Wax flowers growing along the rock shelves in August. Solitary Warratahs, often growing in splendid isolation just off the trailsare only for looking; picking them will deplete natural seed reserves, apart from depriving other outdoor citizens the enjoyment of discovering them in their natural habitat. Embrace curiosity. Eden awaits you.
Isn't it ironic that the very thing that can destroy us or make us sick, is the very thing that also heals and sustains us? As Spring arrives, make a commitment to spend more time in nature. Better physical and mental health could literally be as free and as easy as a walk or a ride outside.
"Something which transcends our consciousness can never become an object to us."
Egon Friedell, Cultural History of the Modern Age, Vol.2