With the arrival of the warm weather outdoor activities have come to the fore at the Combined Probus Club of Cherrybrook. Tennis, bowls, golf, walks and garden visits have all featured in our calendar.
Members enjoyed a wonderful visit in magic weather to Fagan Park, a true local gem. The lovely playground area even managed to bring out the inner child in some. The walkers crossed the harbour to the Shire, walking from Oatley Station to the Como Pleasure Grounds via the picturesque heritage trail, culminating in lunch, complete with wonderful views from the historic Como Hotel.
Evening Dining Out remains a firm favourite with a visit to restaurant, Full Moon Thai for fun and no washing up!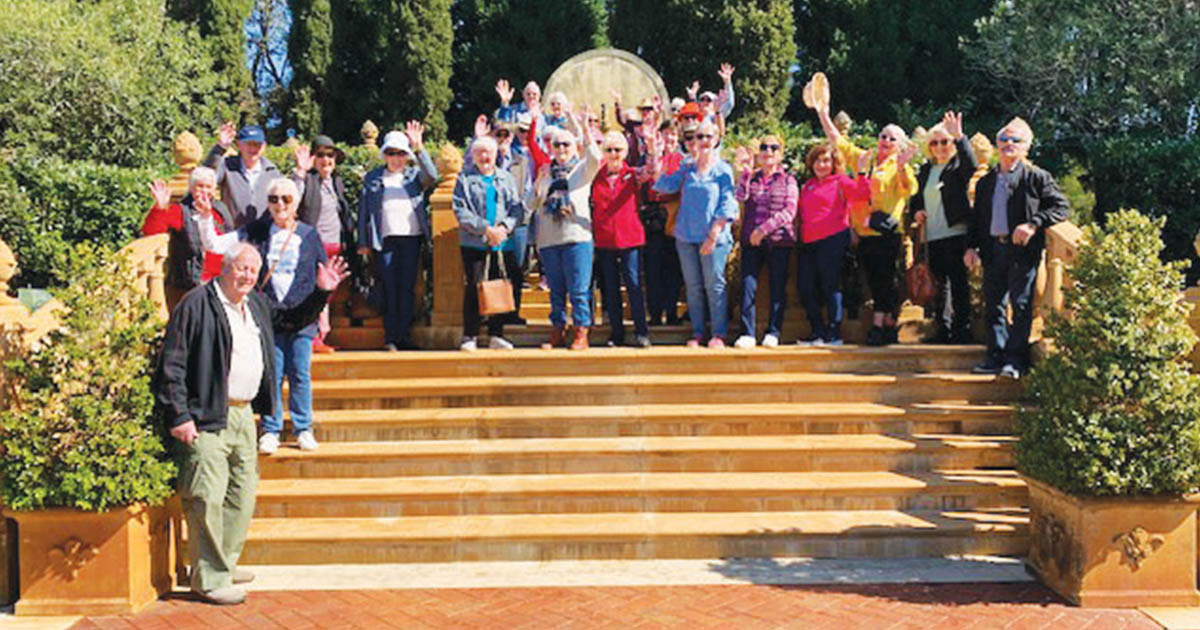 At the meeting, accomplished speaker, Graham Sims enlightened us about 'The Golden Years of Wireless' – very nostalgic! Our interest groups continue to cater for the varied passions of members including craft, book and money matters groups, cards and games, Ten Pin bowling and theatre parties most recently to Miss Saigon.
If you are an able bodied, semi-retired or retired couple and have promised yourselves to get out, meet new people and have new experiences the Combined Probus Club of Cherrybrook could also be for you.
Our meetings are held at the Cherrybrook Community and Cultural Centre on the first Thursday of each month.
For information please contact Ross on 0411 104 863. We look forward to warmly welcoming you to our Probus Club to share the good times.