Landscape Services

Long Business Description:
Create Your Escape Pty Ltd has an all encompassing landscaping service. Create Your Escape Pty Ltd can build a variety of structures to help immerse you in your new and interactive garden. Our constructions combine aesthetics, safety and environmental harmony to suit your needs. We have built everything from interactive play structures for growing families to secluded getaways in the heart of the city.
Homepage

Long Business Description:
Welcome to Langlands Landscape Supplies Pty Ltd.  We are a family business that has been established in Sydney's Northwest for over 40 years.
The business prides itself on providing quality landscape materials on time, in the precise quantities that you order. We proudly cater for all your garden and landscaping needs, whether you're a home garden enthusiast or a master landscaper.
With an extensive product range at your disposal, our knowledgeable team will consult with you and advise you on the best fit for your needs.  They can take you through our selections of garden mixes, soil conditioners, top dressings, vegie mixes, mulches, sands, gravels, decorative gravels, cements and wheel barrows.  In addition, we would ask you to consider our large selection of popular garden plants and native varieties to bring some colour, texture and life to your vision.
Back to the homepage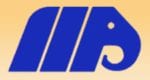 Long Business Description:
Martins Building & Landscape Supplies was established in the 1970's as a bulk materials reseller, selling sand, soil, gravel and mulches. Since that time the company has grown to be one of the premier building and bulk materials suppliers in Sydney.
Address: 272 – 274 NEW LINE ROAD DURAL