Doctors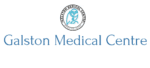 Long Business Description:
Galston Medical Centre offer the convenience of onsite pathology for our patients. Should any additional services be required, there are pharmacy, podiatry, physiotherapy, dental and psychology services available nearby.
As a mixed billing practice, we offer bulk billing to all children, school students, pensioners, health care card holders, and those experiencing genuine financial hardship. Otherwise, our fees are $70 for a standard consultation and $105 for a long consultation, with a Medicare rebate of $38.20 and $73.95 respectively.
Located at 31 Arcadia Road, Galston NSW 2159
Back to the homepage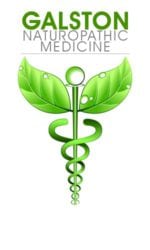 Long Business Description:
Susanne is an experienced Naturopath practising complementary medicine in a
serene bushland setting.
She is a Naturopathic Practitioner with 10 years experience who has seen some of the most complex of conditions. After working as a Naturopath in Pharmacy managing the use of complementary medicines, she has her own private clinic set in a beautiful bush setting. She has a special interest in allergies, gastrointestinal and skin disorders, in particular acne, eczema, and psoriasis in adults and children.
After the completion of a Bachelor of Science and Advanced Diploma of Naturopathy Susanne is currently undertaking a Post Graduate Degree in Medicines Management with professional Honours in Complementary Medicine.

Address: 9 Pine Valley Road, Galston NSW 2159

Long Business Description:
Glenorie District Medical Centre have been an established medical centre for many years, providing a high standard of ethical service and patient treatment. Our team of highly qualified General Practitioners and Medical Specialists set us apart in the industry.
Our practice is an Accredited Practice, which is achieved through a process of various assessments conducted by third parties on behalf of the Royal Australian College of General Practitioners. This process ensures we maintain a high standard of medical care, skilled staff, smooth organisation and appropriate, well maintained equipment. Everyone here has qualified for Vocational Registration by the Health Insurance Commission and take part in further medical studies on a regular basis.
OFFICE ADDRESS: 920B Old Northern Road, Glenorie, NSW, 2157