Art Studio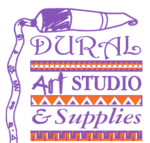 Long Business Description:
Dural Art Studio has a stellar reputation in the Hills district for the supply of quality art products and the creative and innovative art classes and workshops for children and adults.
Address:
Unit 7 Dural Business Park, 286 – 288 New Line Road, Dural NSW
(Behind McDonald's)
Back to the homepage
Long Business Description:
Lyrebird Gully Studio is the home of CarolGillGraphics, contemporary Australian Visual Artist and Gillteacosies. Perched on a hillside overlooking the wetlands of Webbs Creek and the Hawkesbury escarpment, the studio is open for visits by arrangement.
Address: 192 Webbs Creek Road, Webbs Creek NSW 2775
Back to the homepage

Long Business Description:
Concepts, Design, Education, Community. Solo commissions and installation. Slow down and rediscover the joy of focus with Susie's Studio.
Although I draw, storyboard, cartoon, paint, illustrate and airbrush beautifully, the current direction of my work is to engage with communities and enhance selected built environments surrounding us, mainly through mosaic.