Residents have until 9th October to provide feedback to the NSW Geographical Names Board on a proposal to amend the existing suburb boundaries between Glenorie and Middle Dural.
Chair of the Geographical Names Board Narelle Underwood said the proposed boundary amendment (led by Hornsby Shire Council) would aim to resolve difficulties with emergency services, postal and courier services due to unclear and inconsistent addressing of properties in the southern section of Glenorie.
"It is important that suburb boundaries are easy to identify and make sense to the community," Mrs Underwood said. "We want to make sure everyone has an opportunity to provide their feedback on the proposed boundary amendment." Ms Underwood said Council had received positive feedback from impacted residents before submitting its proposal to the Geographical Names Board.
South East Glenorie resident Stephen McAuley is looking forward to the change. "It would alleviate all the confusion. Everyone I've spoken to thinks it's an absolute no brainer," Mr McAuley said.
NSW Hornsby MP Matt Kean recently visited the construction work
for the new indoor Cricket Centre of Excellence at Mark Taylor Oval
in Waitara for the Northern District Cricket Club. The $3.5 million new
facility is aimed at supporting the development of both female and
male cricketers and will allow for training in all weather conditions.
Former Australian Cricket Captain Mark Taylor (who used to play for the
Northern District Club in the 1980s and 90s) was alongside Mr Kean
inspecting the site. The Oval was named in his honour in 2011.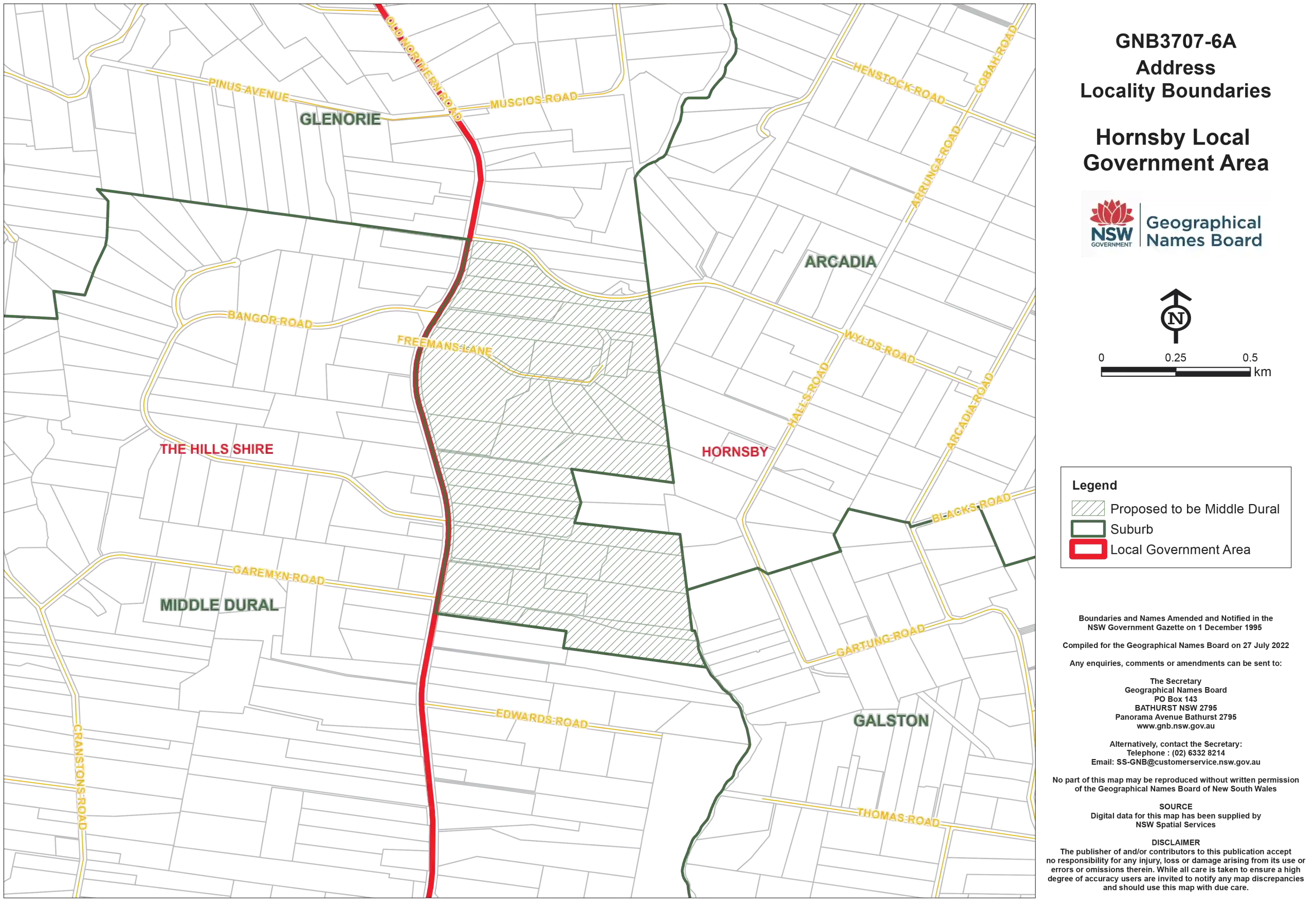 For details of the proposal, go to www.GNB.nsw.gov.au.