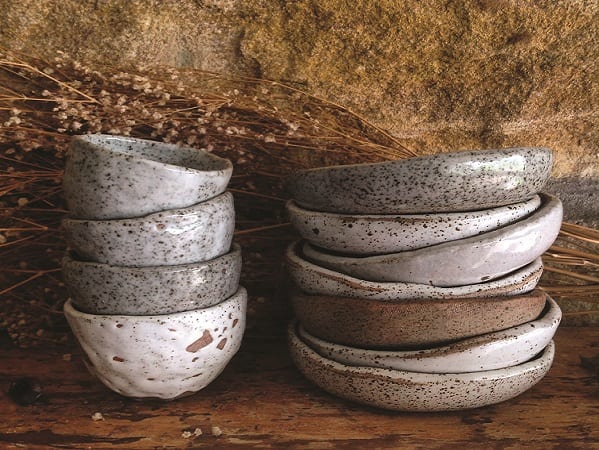 As part of the annual Australian Ceramics Open Studio Weekend, Barakee Pottery studio is opening its doors once again this year. Situated amongst extensive cottage gardens on a beautiful property surrounded by bush, you will find local potter Ruth Fugar's Studio brimming with unique, handmade pottery available for purchase.
Ruth is a ceramic artis/potter who creates rustic tableware, garden art and functional pottery pieces. There will also be a free beginners yoga class in the garden at 1Oam on Sunday the 20th with Bryony of Lemon Tree Yoga.
Barakee Studio is located at 135 Miller Road Glenorie and will be open from 10am ti11 5pm on both Saturday the 19th and Sunday the 20th of August.
To see more of Ruth's pottery look up her Instagram page @barakeeponery. Ruth can also be contacted on 0425358348 or emailed at [email protected].