"The Shed Studio" in Arcadia is a venue for equine education, art courses and a womens shed social group with Suzanne Bellette and guest presenters.
I managed to run the first womens shed last year before the worst of Covid restrictions. You can see this event on the Shed Studio in Arcadia facebook page if you scroll down to Thursday the 26th of March 2020.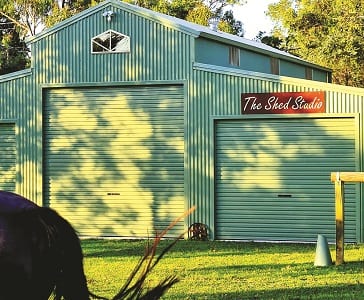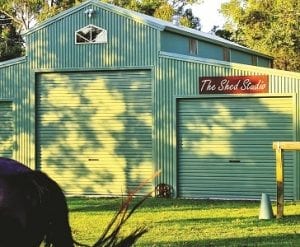 This gathering's feedback was as follows: great fun, informative, a lovely way to meet people. Also uplifting, therapeutic, a feel-good morning in a relaxed and friendly atmosphere.
These gatherings include morning tea for half an hour and then an art project or guest speaker on a topic of interest for 1.5 hours. The cost is minimal $15 – $20 which covers materials and venue facilities, not the organization and teaching time as I wanted to give something of value to the local community.
I have a wide range of skills that include being a qualified art teacher, and I have also worked for 15 years in the adult evening education sector, specializing in pottery. I have worked part-time in the Art department as a teacher's assistant at Northholm Grammar for 16 years and I am currently teaching pottery in the schools co-curricular program with both junior and seniors. I am also an equine education trainer and facilitator and have been studying horsemanship and teaching students for over 20 years in the Sydney region.
I want to offer my time to the Womans Shed again this year now that restrictions have eased on the 3rd Thursday of the month from 10am to 12pm starting on the 18th of March 2021.
For those interested in attending the Womens Shed I can be contacted by mobile 0419 603 122 or messaged on facebook.