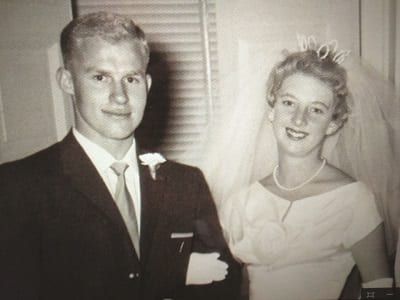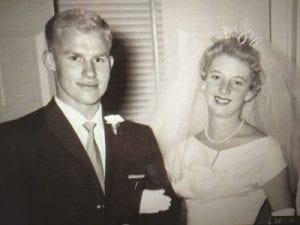 Jan and Max Cowdry of Galston celebrated 60 years of marriage having married at St George's Anglican Church in Hurstville on the 13th of May 1961.
As Jan was a Girls' Brigade leader at the time the girls from the Brigade created a guard of honour to pay tribute to the newly weds.
Jan and Max met at Wagga Teachers College at the age of 17, where after two years of training, they entered The Department of Education as teachers.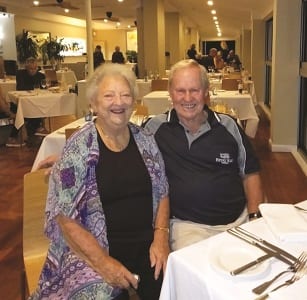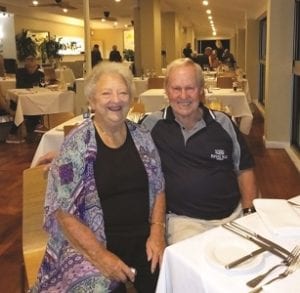 Jan spent decades teaching in infants schools before taking on special education at special schools such as Karonga at Epping.
Max spent 51 years teaching primary, secondary and special education; 33 years were at Barker College, Hornsby, then a further six years with the Department teaching children with special needs. Retiring for good from teaching at 69, Max went to work in Aged Care at Flinders Village in the Anglican Retirement Village, Castle Hill. Max and Jan had three children during these years and now have seven grandchildren and beautiful identical twin girl great-grandchildren.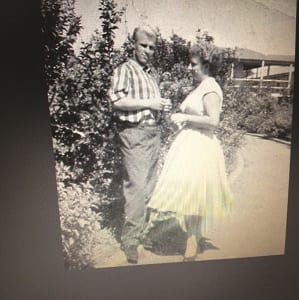 With a love of sailing and an RL24 trailer-sailer, many summers were spent sailing and camping on the Myall Lakes. They used a Kingswood to tow their boat to the Whitsundays and spent four nights on some of the islands. Keppel Bay was another interesting experience. Caravanning was another great holiday experience commencing with a $300 ply van and continuing to the present day with a beautiful vintage Chesney van which is 50 years old. Having always loved bush music, Max formed a family bush band called 'The Free Selectors'. In the 80s and 90s, they performed many gigs.
Having moved to Galston in 1977, they just loved it with its plum trees, horses and fresh air. Max says, "if Arcadia means Paradise, then Galston is Paradise plus."
Max continues with his music as 'Max the Minstrel' and volunteers at the Galston Community Centre and Mark Donaldson V.C. hostel at Rowland Village. Jan loves the few sheep they have, reading and participating in Probus Club activities.
Both Jan and Max attribute their successful marriage to a shared sense of humour, expressing love openly and maintaining a strong Christian faith.
They count themselves as very blessed to have shared their lives for so long and to have lived in 'paradise plus', Galston for 44 years.
Anniversary 
Anniversary Anniversary  Anniversary