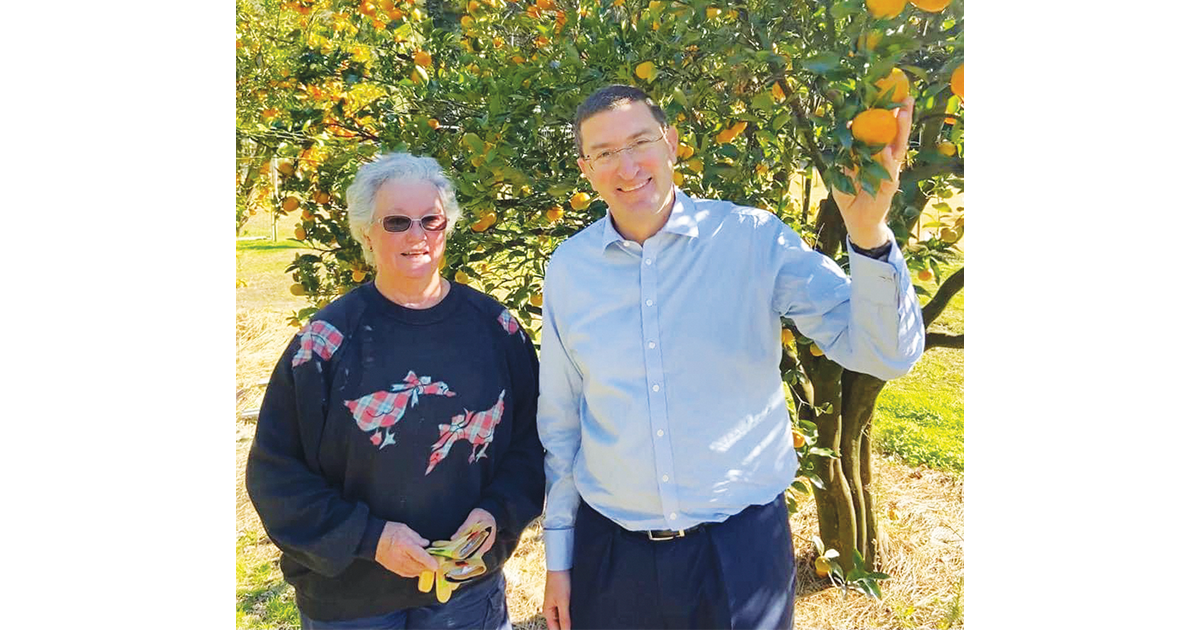 JULIAN LEESER – FEDERAL MEMBER FOR BEROWRA
The NSW Premier, Chris Minns, has announced his intention to scrap proposed restrictions on the number of people allowed to visit NSW farms at any one time. This announcement comes after a community campaign opposing the changes.
Under the proposed changes, the number of visitors to farm gate shops would have been capped to 100 at any one time. The number of visitors who could attend a farm experience – such as a wedding – would have been capped at 50. Farms would need special development approval to exceed those limits.
The local area is home to several long-running and highly popular pick-your-own fruit farms. Those farms include Watkins Family Farm and Fords Farm in Laughtondale, Canoelands Orchard in Canoelands, and Anderson Farm in Sackville North. Nicky Alexander has been opening Ford's Farm to visitors for 21 years.
"We're grateful that the State government is listening to the concerns that farm owners have raised, so that our businesses can remain viable and visitors can continue to enjoy the experience." Ms Alexander said.
Just a few kilometres further along the Hawkesbury River, the Watkins family have operated Watkins Family Farm since 1867. Mark Watkins is the 7th generation of his family to farm their land.
Mr Watkins said "We're still waiting for a further meeting to discuss how these restrictions will be wound back. It's crucial that these restrictions are lifted."
The overwhelming feedback from these pick-your-own farmers was that this policy would have made their family businesses financially unviable, and left the fruit to rot on trees rather than being picked by visitors.
Julian Leeser MP, Federal Member for Berowra, strongly opposed the proposed changes.
"I will always fight for my constituents against unfair regulations." Mr Leeser said.
"I want our kids in Sydney to know that fruit and vegies come from farms and not the supermarket. We should be encouraging these farms rather than weighing them down with unwanted and unneeded red-tape."
"If you haven't already done so recently, I would encourage you to visit Watkins Family Farm, Fords Farm, Canoelands Orchard, or any other local pick-your-own farms."