By Ian Mcarthur
The 1st Dural Venturers spent part of the school holidays challenging the elements of Snowy Mountains on a four-day camp/hike.
The trip started with a bus trip to Kosciuszko Park where they set up their own tents. Hikes included to Mt Perisher and Rainbow Lake. Also, a visit to Ikea on the way home!!
Most agreed that it was one of the best events of their scouting experience and below are the thoughts of three Venturers.
"The annual Venturer snow hike trip is definitely one of my favourite activities. I especially enjoyed the variety of hikes we did in Kosciuszko National Park. This gives us the chance to see stunning views of the Snowy Mountains and beautiful landscapes. Hiking in the rocky terrain, seeing winding rivers and mountains in the beautiful landscape makes the challenge all worth it," Tegan.
"The snow hike was a great deal of fun, thanks to the challenge of completing a wide range of hikes in different types of terrain. I loved both the feeling of comradeship that grew during the hikes and the sense of independence that came with setting up my own tent and preparing my own food," Cameron.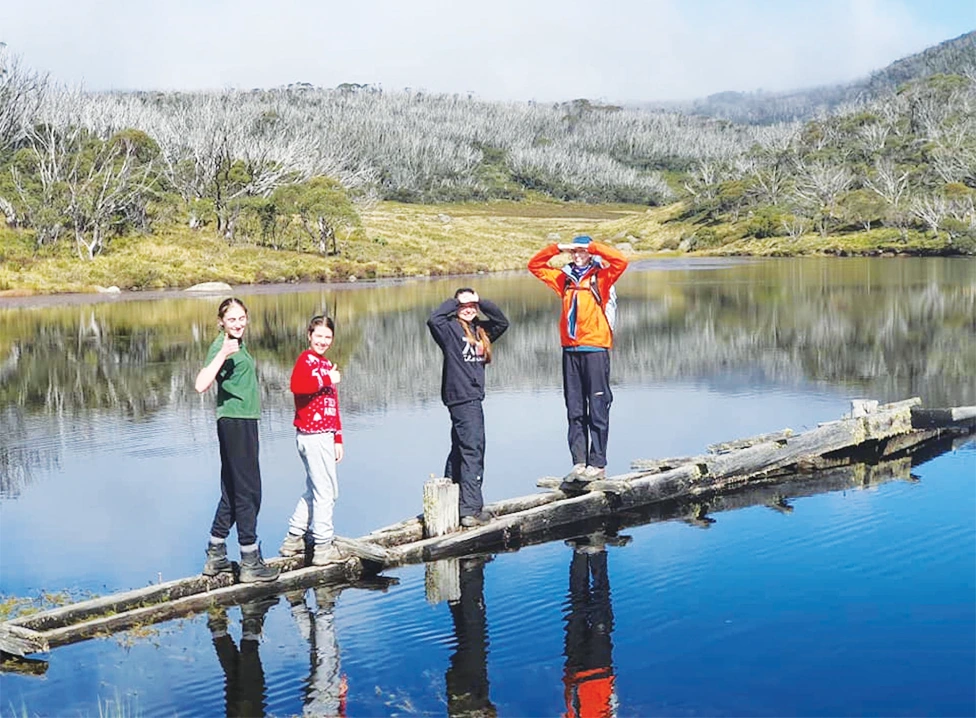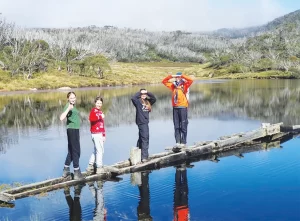 "My job was to organise breakfasts. We had two short hikes on the first morning, which was good because most of us were still half asleep. Three more walks the next day to a waterfall, rainbow lake and porcupine rocks. Some members decided to hop into the freezing lake with my encouragement." Darcy
The wharf at Rainbow Lake seems to have challenged them, with more than one testing the temperature of the water!
---
If your children are interested in joining First Dural at any level other than Clubs, please contact Simon on 0410 477 813. For Clubs please contact Phirooza on 0411 731 976.