Not exactly the "frog" that we're looking for during Frog ID week but this Tawny Frogmouth (Podargus strigoides) was photographed by staff at Warada Ngurang Community Nursery this week.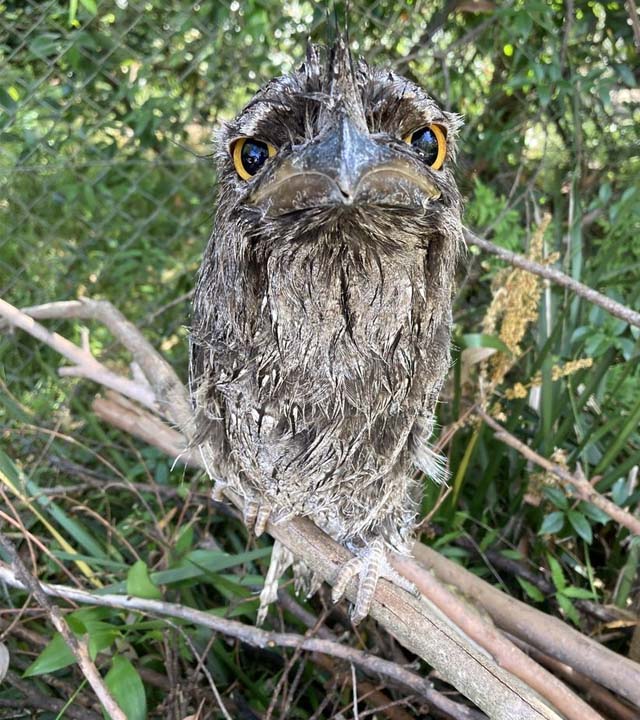 The bird was spotted at the nursery on Monday morning perched on a pile of sticks after being drenched by a heavy rain shower in the early hours of the day (around 33mm of rain fell at the nursery in a short, sharp burst). Later in the morning, the feathered friend had dried out enough to fly up and perch on the nursery fence to continue its recovery and by later in the afternoon had moved higher up to a branch in a nearby tree. By the next day it was gone, having recuperated after its brief and soggy visit to the nursery.
Tawny Frogmouths are known for their incredible camouflage, often adopting a pose that makes them appear like a broken branch in a native tree. While often referred to as an "owl" due to their wide eyes and nocturnal behaviour, Frogmouths are distinct from owls as they do not possess strong talons and have wide bills (hence the name!) for catching insects.
Source: https://www.facebook.com/HornsbyCouncil