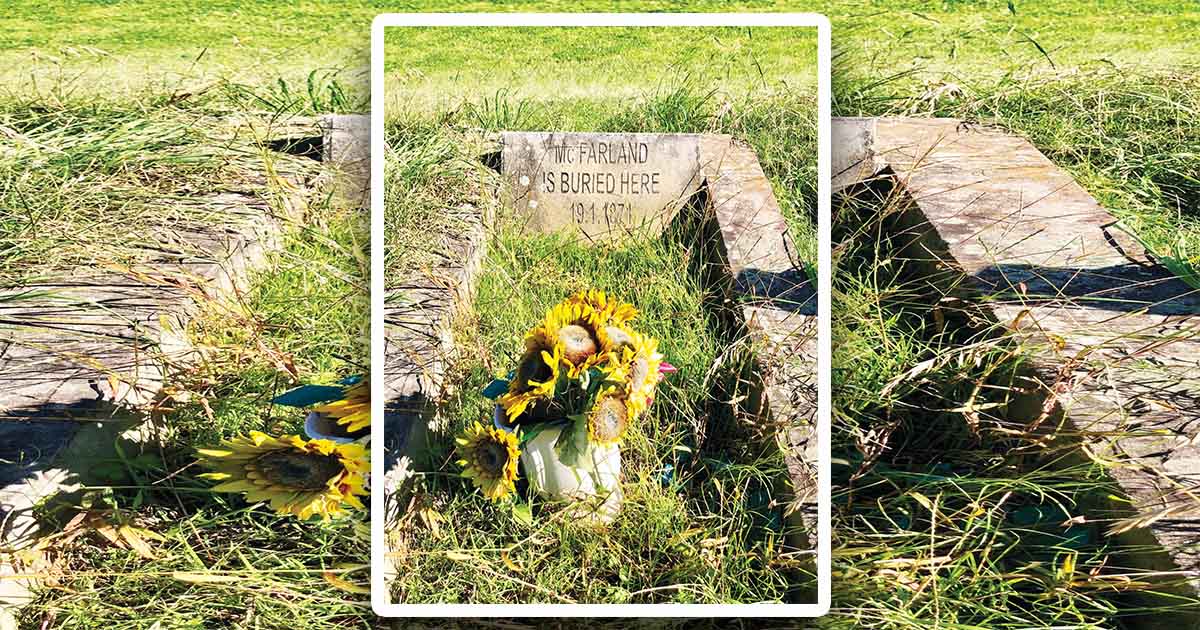 For many years people have driven by McFarland's Grave at Maroota without giving it a second look, however some more curious folk have taken the time to stop and read the simple epitaph and wonder about the story of the poor soul buried alone along the side of busy Old Northern Road. The following report gives us the most definitive answers we are likely to get:
EXCERPT FROM THE MAITLAND MERCURY AND HUNTER RIVER GENERAL ADVERTISER, SATURDAY 3 FEB, 1872:
SUDDEN DEATH IN THE BUSH NEAR WISEMANS FERRY
On the 18th Ultimo it was reported to the police that the body of a man had been found lying in the bush at Maroota, of which the following was the description given:-
In height he was about five feet eight inches, his build was stout, his hair black, and his clothing consisted in a black cloth coat and trousers, he had on blucher boots and a drab Californian hat.
From enquiries made at Newcastle subsequent to the holding of the inquest, there would appear to be but little doubt that the unfortunate deceased was a compositor of the name Thomas McFarlane, who was lately employed of this journal and also on the Pilot, but was discharged from both on account of intemperate habits. The verdict was an open one, no evidence having been adduced to show how the deceased came by his death, but the jury were aware of opinion that it had arisen from exposure to the sun.
– WITH ACKNOWLEDGEMENT OF ORIGINAL SOURCE REFERENCES TO DIANE PAPANDREA