As 2023 rolls into sight, the Hills Hawks would like to say a big thank you to everyone who played a part in what was a very successful 2022 season, and extend a very warm welcome to our new and existing players and the broader community for season 2023.
After two years of very disrupted community sport it was great to get MOST of the season wrapped up, despite inclement weather and the occasional game that resembled a mud bath… though the kids certainly don't seem to mind those! The Hills Hawks had four teams make grand final matches in what was a very successful season for the club, as well as yet another huge Mini Gala Day which contributed money to the club for supporting local kids and sport, as well as making a massive contribution to community sport in our region. This has been the personal mission of long-term local and club member Pete Grocott, who has channelled an enormous amount of time and effort into the event for many years and really put the Hills Hawks on the map in terms of supporting junior sports and growing awareness of soccer and healthy lifestyles.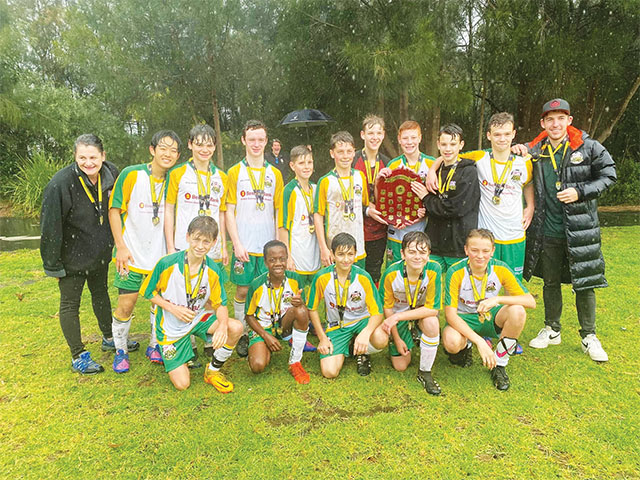 Peter is stepping down from the role of Vice president of the Minis after many years, but will stay on at the club as Member Protection officer. In another major move for the club, long-time President Ian Robertson has decided to vacate the role and will be replaced by Rob Annabel. Ian has made a huge contribution over many years and is the heart and soul of the club. Fortunately his knowledge and passion will not be lost altogether, as he will now step into the role of Public Officer. Jodi Fraser moves from the Club Secretary position into the role of Competition Secretary – we couldn't let her go altogether, or the place would fall apart.
There are other moves within the committee as well, and we welcome several new members too.
Community sport plays a big role in the community around Galston, Glenorie, Dural, Arcadia and surrounding localities. The club has more than 500 members annually, playing from the ages of five up to over-45. We are passionate about the sport, as well as supporting our community.
As such, we'd love to hear from anyone interested in joining us for season 2023 – whether your child is looking to get started for the first time, if you are new to the community or just want to get back into sport in some capacity – there is a place for you at the Hawkies. We would love for you to join us in season 2023, and be part of our awesome community.