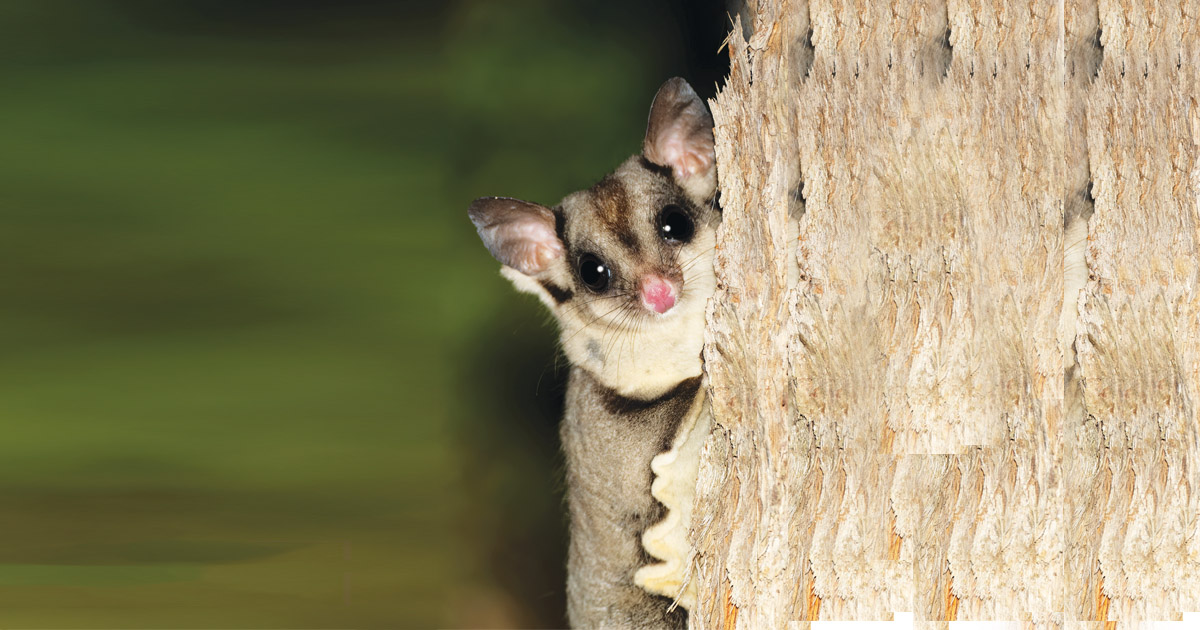 Hills Hornsby Rural Koala Project (HHRKP) is using both cameras and sound recorders to identify animals in the wonderful bushland of the Hills and Hornsby Shires.
Every month HHRKP will highlight a different animal that has been either seen or heard in the area. This month Sugar Gliders are the special animal. The calls of these beautiful little creatures are regularly heard on the sound recorders deployed by HHRKP. These recordings show that sugar gliders are wide spread through out the Hills and Hornsby Shires.
Sugar Gliders make a repetitive yapping noise a bit like the sound of a small dog and these sweet little sounds are heard through out the forested areas. Sugar Gliders can fly or glide for approximately 50 meters. They have a thin skin on either side of their bodies attached to the fore and hind legs that allows them to glide when out stretched.
They are nocturnal animals that live in trees and make their nests in tree hallows lined with leaves. They like to eat sap and nectar as well as insects and live in family groups. Their feed marks can often be seen on our many red bloodwood trees. Sugar Gliders live on the East Coast of Australia but have largely disappeared from urban areas because of lack of habitat and predation from hunting animals like cats.
However, in the more rural areas of Hills and Hornsby listen out for the little yaps of the Sugar Glider, they may be in your garden. Remember the importance of leaving habitat for these little animals because without it they can't survive. The fact that Sugar Gliders are so prolific in Hills and Hornsby demonstrates the ecological significance of this area. These areas are fortunate to be graced with a community that cares about its wildlife which is so important for the future of these dear little animals.
For more information please see Hills-Hornsby Rural Koala Project Facebook Page or contact us on 04 2484 4740.