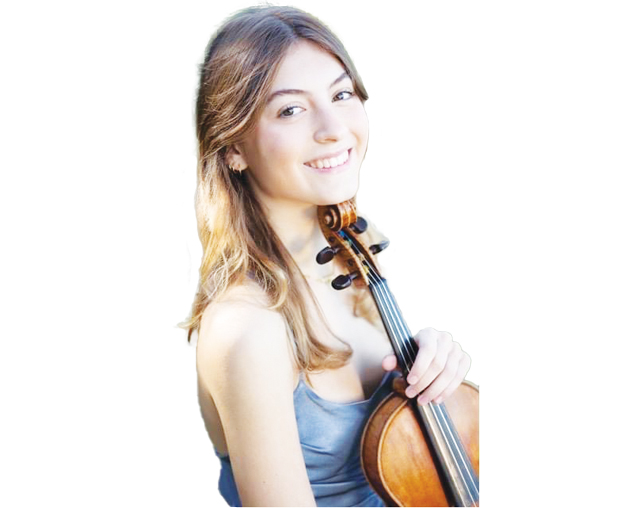 The Galston Concerts for 2023 are off and running with more track records from star musicians.
The first concert, on 26 March, featured national competition winners: the Cousin Quartet, which won Musica Viva's Strike A Chord contest in 2020; and organist Samuel Giddy, who won the Organ Music Society of Sydney national award in 2022.
Earlier in March the leader of the Cousin Quartet, Beatrice Columbis, added further lustre to her career by finding time to win the $8,500 First Prize, the Signe Elizabeth Bohn Award and the Audience Prize of the Kendall National Violin Competition – a great result for a 19-years-old 3rd Year student at Sydney University Conservatorium and member of the Australian Chamber Orchestra's Emerging Artists tours.
From those early-career young stars the next concert in Galston, on Sunday 28 May, features a stellar talent of perennial attainment: Sydney Symphony Principal Harp alumna Louise Johnson.
'Star' indeed, noting her past collaborations with such Classical greats as Rudolf Nureyev, Dame Marg2022.ot Fonteyn and James Galway plus big names from other styles including Cher, Sammy Davis Jnr and the Bee Gees. Successes for Louise in especially the USA and UK were crowned by her 50 years as Principal with the Sydney Symphony, including their many overseas tours.
The 28 May program offers multicultural riches in music for Celtic, jazz and Latin American harps. Other dates for your diary for these concerts in Galston Uniting Church are 23 July, 10 September and 5 November, with 1.30pm organ preludes before main concerts from 2 till 3ish.
Book in advance for 28 May on trybooking.com (search Galston). Those who are IT cautious can book by phone to the Galston Uniting office on 9653 2039 or to Rob Harris on 0428 248 348.