2022 AUSTRALIAN SENIOR TRACK CHAMPIONSHIPS – FORBES
Recently, brothers David and Peter Smith braved the storms and flooding to find their way to Forbes for the 2022 Australian Senior Track Championships.
Having never ridden at the Forbes track before, it wasn't to long before the brothers had dialed themselves in and their bikes in ready for the event. Once the racing started all fell into place with Peter having the best results in the heats and placing him into both repercharges. Unfortunately, being squeezed at the starting of the race forced him to finish 18th in the MX Open and 27th in the Pro 450cc out of 80 riders at the event.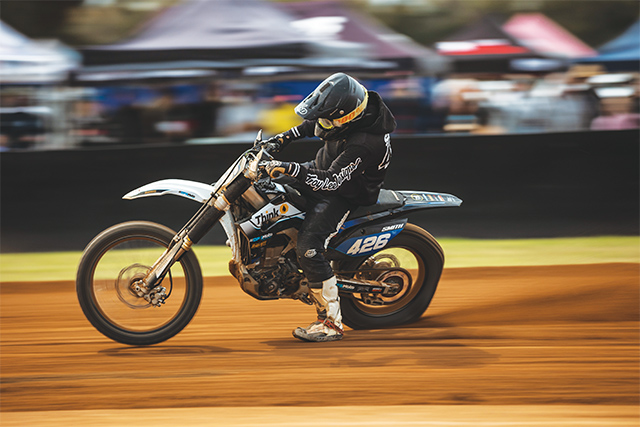 Peter's brother David went straight through to the final in the Pro 450 finishing 10th, but in the MX Open had to qualify by winning the repercharge and then riding the Pro 450cc to its maximum to finish 5th in the 2022 Australian Senior Track Championships.
The brothers would like to thank those who have supported them, Darkeye Photography, DPS Motosport, Think Trade Services and Jim Sherritt Racing.
If you would like to try dirt track racing, why not join the brothers at Central Coast Junior Motorcycle Club Inc., to experience the thrill of motorcycle racing.
Contact the club on 0412 506 503. – David Smith, Middle Dural