This month, Glenorie Pony Club held a Horse Rider Fall Clinic, run by Lindsay from Horse Rider Fall Safety Training. Training in safe falling techniques is proven to be valuable and helps decrease the risk of injury. This clinic proved to be very popular and informative for our riders. We would love to thank our incredibly supportive sponsor for this event, Willu Prestige Property. (photo of Gabby learning to fall safely off the bucking bronco in the Fall Clinic)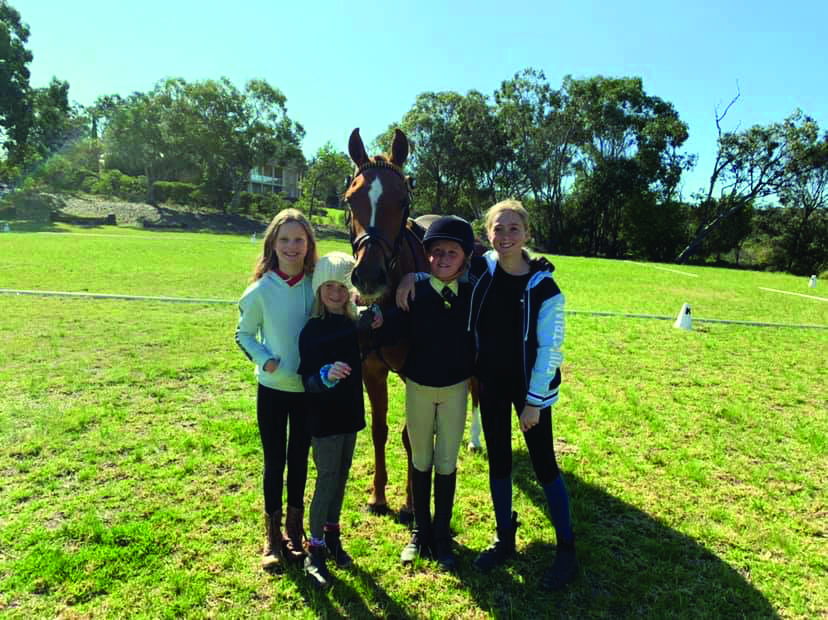 While this beautiful rain meant Combined Training had to be postponed, Glenorie Pony Club also hosted its Pony Club Zone 26 Dressage Championships this month.
It was evident that riders and their mounts had been training hard, with beautiful dressage tests and strong results. 100 dressage tests were ridden by riders from Zones 26, 23, 19, 22 and 24. Congratulations to champions and place getters in all age groups and levels.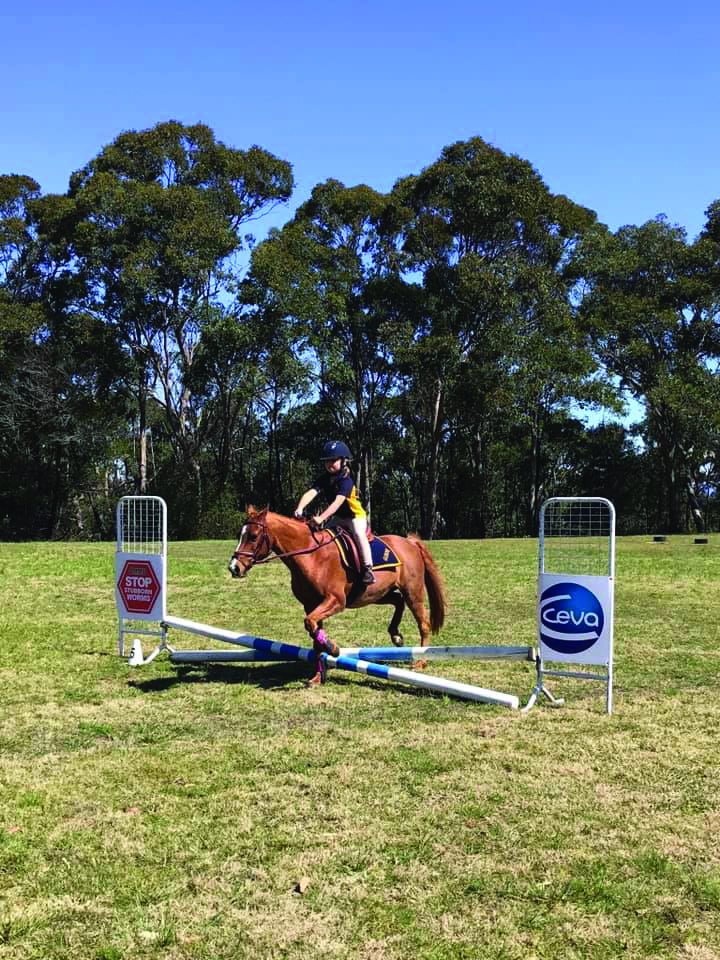 The Zone was lucky to gain support from a number of sponsors, which meant some wonderful prizes. Thank you to Willu Prestige Property, Ceva, and Glenorie Stockfeeds and Nursery for their incredibly generous support for this event.
Congratulations to the following riders who received the highest test score in each test level, and were awarded a trophy rug thanks to Willu Property.
• Preparatory – Lucinda O'Brien 74.74% (Glenorie)
• Preliminary – Abby Ramm 69.46% (Glenorie)
• Novice – Olivia Galvin 69.26% (Glenorie)
• Elementary – Sharne Haskins 63.13% (Londonderry)
Overall Highest Club Points trophy went to Glenorie Pony Club, with Woodlands Park Pony Club coming in a very close second. We also held a "have a go at show jumping" friendly competition on the day, which was very well attended.